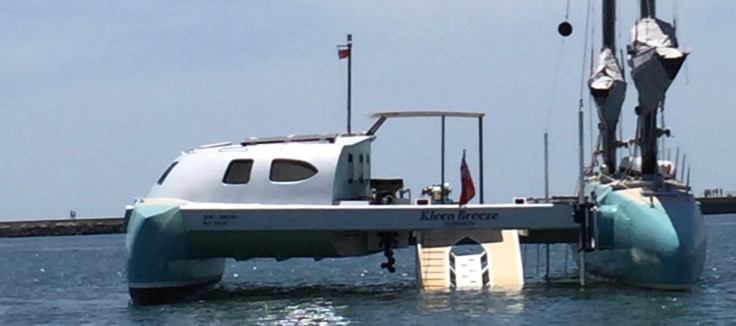 Police searching for missing British pensioner Robin Warde fear he has died after discovering a boat registered in his name unmanned off the coast of the Algarve, Portugal, and a bathrobe floating nearby.
Mr Warde, 65, from Southampton is registered as the owner of a boat called the Kleen Breeze which is believed to be the one found by police, who suspect the retiree fell into the sea while sailing alone (via Mirror Online)
Local news reports that a bathrobe was also found near the vessel, in the Ria Formosa lagoon near Culatra Island, Faro, in the Algarve.
According to local news site Notícias ao Minuto the boat was found with its computer and heating systems still on, as well as a mobile phone.
Mr Warde's wife says she was last in contact with her husband on Boxing Day, when she emailed him.