After giving birth to nine children, Queen Victoria nurtured a political plan to spread British influence across Europe by marrying them off to continental royalty. Her eldest daughter Princess Vicky was dispatched to Berlin to be the bride of the future Kaiser, while Prince Bertie wed a Danish princess and Princess Alice a German prince.
Something similar appears to be happening today with Victoria's great-great-great grandchildren – although this time tying the knot isn't part of the plan.
On Friday, March 17, the Duke and Duchess of Cambridge began a two day visit to Paris which takes in a reception at the Élysée Palace with President François Hollande, a meeting with survivors of the Bataclan terrorist attack and attending the France-Wales rugby international. In July they will also fly to Poland and Germany to meet senior politicians and other dignitaries.
At the end of March Prince Charles and Camilla will start a trip to Romania, Italy and Austria, while in June the Queen will receive a state visit from King Felipe of Spain.
It's not by chance that all this royal travel to countries in the European Union (EU) coincides with Britain's exit from it. In the last week of March Her Majesty's Government is due to trigger Article 50 and the divorce talks will start. But the Foreign Office is keen to trumpet the message that Britain, as one diplomat put it, "might be leaving the EU but it's not leaving Europe" – and that's where William and Kate come in.
When the German-Polish trip was announced, a palace aide was remarkably frank about their role: "After the Queen, the Duke and Duchess of Cambridge are seen as the ultimate in soft diplomacy... They're very much seen as unofficial Brexit ambassadors."
Already some tabloids have dubbed them "Brexit's secret weapon". But should the Cambridges be used as artillery in such an overtly political battle? After all, during the European referendum debate it was deemed unconstitutional for the Queen to intervene and when some of her private Eurosceptic remarks were leaked to The Sun – allegedly by a prominent Leave member of the government – there were howls of outrage from the Remain camp.
But the fact of the matter is that the Windsors are given little say in the choice of travel destinations and have long been used as pawns in the diplomatic game. All royal tours are requested and organised by the Foreign Office which means in practice that they reflect government priorities. Since Brexit is top of the prime minister's agenda, the task of the royals – as one diplomat observed – is to "lean into Europe" at a time when the UK is leaving the EU.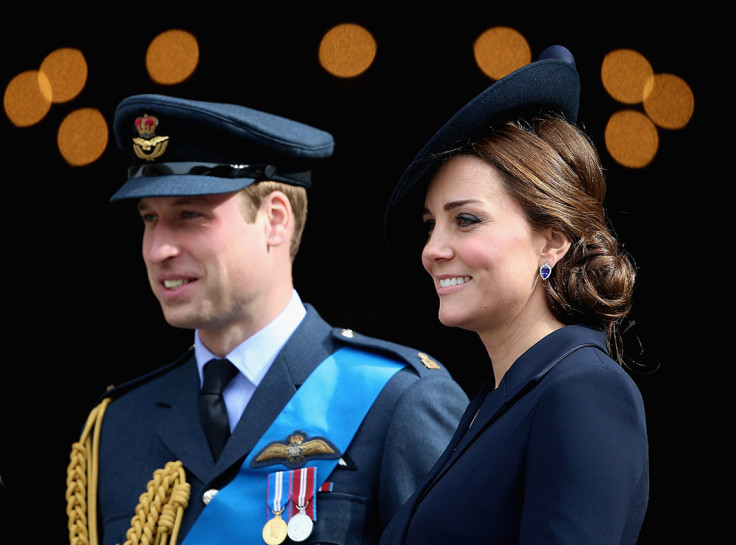 While Prince William engages in a charm offensive in France, it should be recalled that his great-great-great grandfather Edward VII did much the same in Paris in 1903. Rather than a rugby match, he attended the theatre where his praise for the leading Parisian actress Jeanne Granier along with his enthusiasm to address crowds in their native tongue won over an uncertain public and the resulting wave of royal approval helped secure the Entente Cordiale.
This raises the more interesting question of what sort of difference can soft diplomacy by royals make? Will William's schoolboy French or Kate's Colgate smile actually persuade President Hollande to soften his stance on insisting that Britain pays the full price for exiting the European Union?
Clearly not. All one can hope is that after their faces appear on the cover of Paris Match or Marie-Claire the wider public might realise that Britain isn't turning its back on the continent – a message that Charles and Camilla will try to replicate when they visit Vienna and Rome.
In truth, the power of soft power is often overstated. It tends to be most effective when backed by economic or military might – a point hammered home by Stalin when he famously asked: "How many divisions does the Pope have?"
Today China has all the big battalions and just a fortnight ago Prince Charles made a nod to its concurrent cultural power when he swallowed his opposition to its Tibetan policy and agreed to attend a concert with Chinese officials at the Royal College of Music and lend a rare musical instrument to the Beijing authorities. When king he will for reasons of state have to do more kowtowing and no doubt backtrack on his earlier comment that its diplomats are "appalling old waxworks".
In the end, Queen Victoria's grand plan was also undone by political realities. The ultimate aim of her marriage strategy was to impregnate Britain's democratic values into Europe's autocratic monarchies. But sadly Princess Vicky gave birth to the increasingly authoritarian Kaiser Wilhelm II who led Germany to war in 1914 – a conflict that Britain was drawn into thanks to her brother Bertie's Entente Cordiale with France.
As William and Kate glad-hand the good people of Paris, they might mull over the lessons of their royal predecessors and recognise that soft diplomacy alone can't deliver a soft Brexit.
---
David McClure is the author of "Royal Legacy" (Thistle Publishing 2015).
---