Prince William appears to be in his element as he continues his first royal state visit to Vietnam to raise awareness about the region's illegal wildlife trade.
The 34-year-old royal – who was pictured having a kickabout with local children in Hanoi – is set to take part in an international conference in the fight to protect elephants, rhinos and other endangered species from extinction.
William, a president of United for Wildlife, will also meet Vietnamese prime minister Nguyen Xuan Phuc and vice president Dang Thinh on Wednesday (16 November) before attending the two-day conference in Hanoi on Thursday.
An official statement from the Duke of Cambridge's office stated: "He knows the people of Vietnam will share his concern that we have less than 25 years to save some of our most iconic species from extinction. He believes Vietnam has a real opportunity to be leaders in wildlife conservation."
Vietnam is one of the world's major transit points and consumers of trafficked ivory and rhino horns. On Saturday, Vietnamese authorities destroyed 2,253kg (4,956lbs) of seized elephant ivory and rhino horns.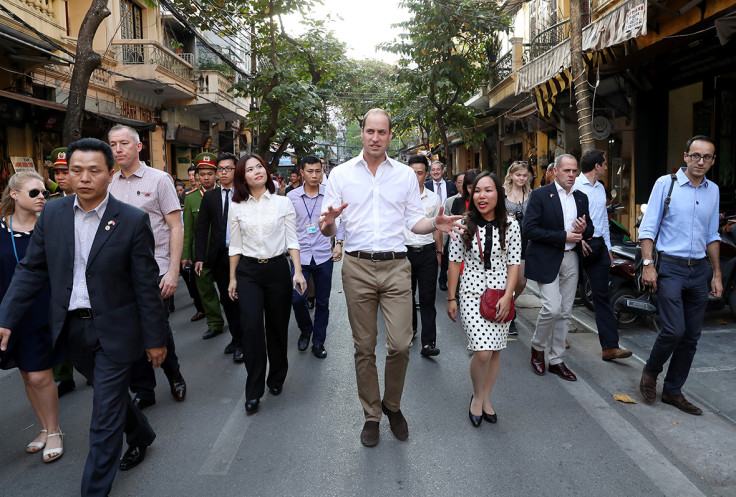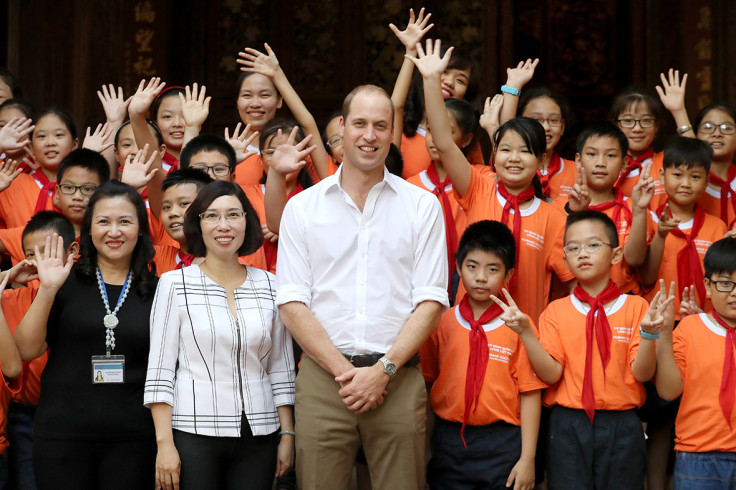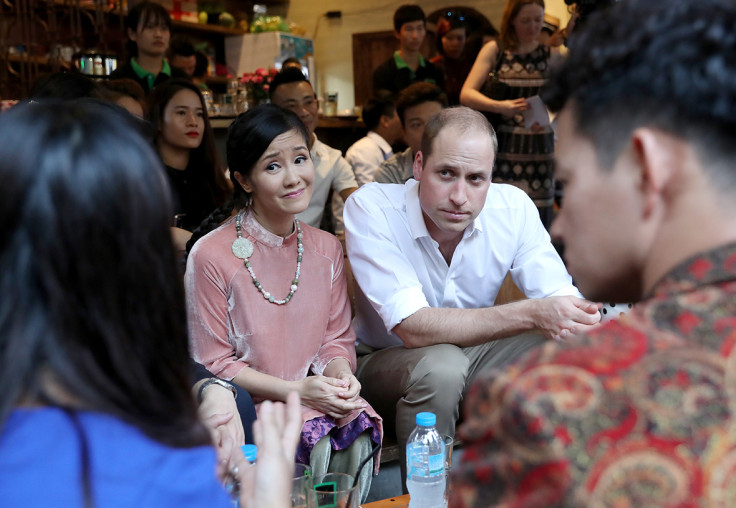 In related news, the duke's overseas visit comes just days after allegedly meeting his brother Harry's girlfriend of five months, Meghan Markle.
As it was previously reported that Markle had already met Prince Charles, she is said to have become acquainted with William on her most recent two-day visit last week – when she was spotted out shopping at Kensington's Whole Foods.
According to US Weekly, the pair got on famously. A source said: "William met Meghan. They got on fabulously. I'm sure Harry had been looking forward to introducing his girlfriend." Another source added: "Naturally, William is very happy for his brother."
In the wake of the media storm surrounding the newly revealed royal romance, Harry is reported to be thinking about funding a personal security guard for Markle while she visits him in the UK.