Runaway British teen Amira Abase has married Australian extremist 'Ginger jihadist' Abdullah Elmir.
The 16-year-old school girl fled to Syria with two of her friends from East London flew to Istanbul from London Gatwick airport to become jihadi brides in Syria.
Messages from Abase to undercover reporter
Communicating via Kik messages with a reporter who was posing as a 16-year-old girl from East London, Abase gave instructions on how to travel to Syria like her, and suggested the reporter could become the second wife of a Western jihadi.
Abase sent messages luring a young girl to marry a man who fits the description of her own husband.
She described the groom as 18, half-Lebanese, half-Australian and a 'frontline fighter' matching the description of 'Ginger jihadist' Elmir.
'Hes born muslim, not Asian thow [sic], hes half Lebanese and half Australian.'
When asked why the groom wanted a second wife, Abase replied: 'I dunno, to provide for her [first wife].'
Abase also mocked the British victims of the Tunisian massacre.
When she was told that 30 Britons had died in the atrocity, she wrote 'lol', ('laugh out loud')
Her husband, known as the "Ginger Jihadist", because of his long red hair, was one of the youngest Western fighters to join Isis, and has become a key figure of Islamic State after appearing in two propaganda videos since he left Australia last year to join the terrorist organisation in Syria.
He contacted the Daily Mail confirming the marriage, and threatened attacks on Britain, sending warnings suggesting ISIL planned to launch attacks against the UK, and praised the man who carried out the deadly attack on tourists in Tunisia last month.
"Brothers that I know there... are itching to do an attack," he wrote. "This is a direct threat.
"And on the Tunisia attacks, May Allah bless the man who slaughtered those filthy kuffar [infidels] and May Allah grant him the highest level in Jannah [Paradise]," he told the Mail on Sunday.
Elmir's message was a response to an undercover reporter making contact who was posing as a fellow London teen with 16-year-old Abase.
Sending messages from Syria through encrypted messaging app, Kik, Abase revealed that she was one of the three girls from Tower Hamlets, East London. She tried to convince the reporter to travel to Syria to become a jihadi bride.
She issued instructions to the 'bride' to bring extra bras, as the quality in Syria was terrible.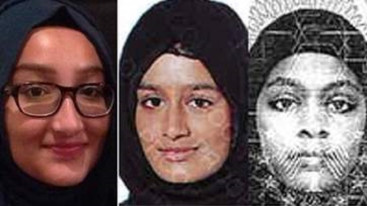 She wrote how foreign women are taken into women-only safe houses called 'maqqars' by armed jihadis, where they are confined for weeks, and deprived of communication with the outside world until they choose a husband.
'U cant go out, no net and no phone allowed.' She wrote.
Women travel to Syria in order to "marry a jihadi warrior and have their children," Charlie Winter, from counter-extremist think-tank The Quilliam Foundation told the Daily Mail.
"It appears that women groom other women, as it is considered impious for a man to contact a woman before she has migrated to Syria." Winter explained.
It's likely that Elmir himself hadn't groomed Amira to go to Syria himself, but it might have been another woman who did.
Marriages between such young people are not uncommon in the Islamic State. Young girls are permitted to marry from the age of 9, but ages 15-19 are the ideal.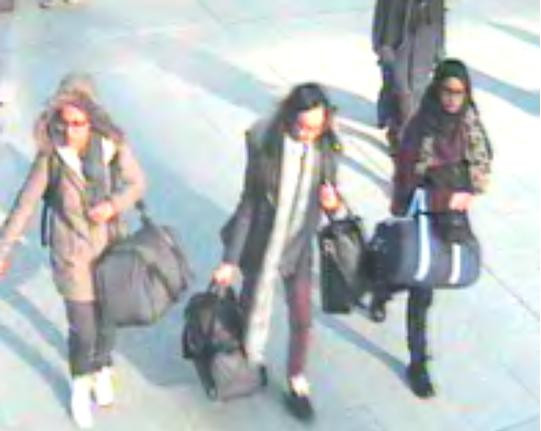 Born in Ethiopia, Abase spent time in Britain and Germany before her family settled in East London when she was 11 years old.
She is described as a bright pupil who passed three GCSEs in maths and science early at 14 years of age.
Abase attended Bethnal Green Academy, where she became friends with Shamima Begum and Kadiza Sultana.
It's now thought that Abase is now living in Raqqa, self-proclaimed capital of the Islamic state (ISIS) with Elmir.