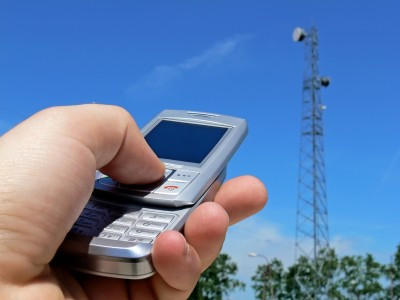 British smartphone users could get their hands on ultra-fast 4G browsing speeds before the end of the year, as the country's biggest network announces major steps forward.
With 28 million users, Everything Everywhere is the country's largest communications network and runs Orange and T-Mobile; the company has proved to be a driving force behind bringing 4G networks to the UK.
The network proposes to roll out HSPDA+, which would offer a 50 percent speed increase for customers and act as a stepping stone between the current 3G networks and 4G, the latter of which could be available later in 2012.
"The roll out of a nationwide HSPA+ (3.5G) network - the latest milestone in the company's network evolution project - will provide 50 percent faster data speeds for T-Mobile and Orange mobile broadband customers," the network said.
"In addition, further trials of 4G technology across the country will continue to lay the foundation for a new digital backbone for Britain."
Subject to regulatory approval, Everything Everywhere believes that it can roll out 4G networking by the spring, offering Orange and T-Mobile customers hugely increased mobile internet speeds for browsing and downloading files like music and films to their smartphones, tablets and laptops.
Everything Everywhere CEO Olaf Swantee said on Thursday: "I am also very proud to announce that, subject to regulatory approval by the spring, Everything Everywhere will be in a position to begin the roll out of 4G before the end of the year."
The UK has lagged behind other countries in adopting 4G networking (also known as LTE or long term evolution), and the network said: "There is a great opportunity for the UK to have the 21st Century network that it so deserves, putting the nation on a level playing field with other parts of Europe, the USA and Asia."
Elsewhere in the 4G arms race, O2 is currently running a closed test in several areas of central London, giving a few lucky participants 4G dongles to connect their laptops to the new network, although the company has not said when it might be available to the general public.