A former Guantanamo Bay detainee from Britain used his settlement money to fund terrorism, his widow has confirmed.
Jamal al-Harith, who this week blew himself up in western Mosul, received up to £1m ($1.25m) from the British government after he was detained for two years in the US detention centre without charge.
His wife Shukee Begum said the amount he received was "substantially less" than £1m, but confirmed the money he did get was spent on funding terrorist activities, including his travel to Syria.
Speaking with Channel 4 news, she revealed al-Harith – born Ronald Fiddler – had not become radicalised until nearly 10 years after his release from Guantanamo when he met Isis recruiter Raphael Hostey.
Hostey, also known as Abu Qaqa al-Britaini, left Manchester in 2013 and was killed in a drone strike a year later.
Hostey's grandmother confirmed to the Times that the pair met on an aid trip to Gaza, arranged by former Labour MP George Galloway.
"They had been together on the aid convoy [to Gaza in 2009], there was a group of them from Manchester. They weren't in the same van but they travelled together," the pensioner, who asked not to be named, said.
As many as eight extremists are believed to have travelled to Gaza on the same trip, where al-Harith's ties to terrorism started to expand.
Begum said she and her five children followed her husband to Syria in 2014, in an effort to convince al-Harith to return to the UK and leave a life of terrorism behind.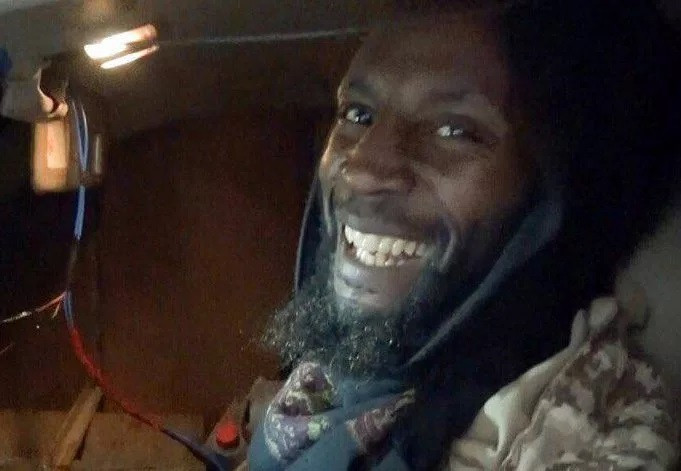 In a 2015 interview with Channel 4, Begum said: "I was seeing on the news that at this point Isis was going from bad to worse so I decided I'd go and try and speak some sense into him.
"At the same time, I wanted to see him, I wanted his children to see their father, I wanted the baby to meet his father, as well. So they were all the things going through my mind."
She added: "He's a family man and for me to take the children to see him and then come away from there, that would've been more powerful than anything I had to say to him at the time."
Begum was unsuccessful in her mission, but has remained in Syria for fear of arrest if she returns to the UK for travelling to the war-torn country.
The revelations that al-Harith used his settlement money to engage in terrorism comes as MPs in the House of Commons debate how to ensure any future payments do not go on to be used for illegal activity.