Tony Blair has challenged the Daily Mail's claim that his government was responsible for paying £1m ($1.25m) in compensation to a former Guantanamo Bay inmate who recently carried out an Isis suicide bombing in the battle for Mosul.
The former UK prime minister claimed that David Cameron's coalition government reached a settlement with Jamal al-Harith in 2010 – long after he had left office.
He also accused the newspaper of "utter hypocrisy" for criticising him over the Guantanamo release of al-Harith in 2004 because, he claimed, the Mail had led the campaign to free the Muslim convert.
Isis claim that al-Harith – born Ronald Fiddler and most recently known as Abu Zakariya al-Britani – blew himself up in Mosul on 20 February.
Today's (22 February) Daily Mail featured a front-page story portraying Blair as having engineered al-Harith's release from the US detention facility. It said the Manchester-born jihadi was only given his freedom "after intense lobbying" from Blair's government.
Blair said: "It is correct that Jamal al-Harith was released from Guantanamo Bay at the request of the British Government in 2004.
"This followed a massive media and Parliamentary campaign, led by the Daily Mail, the very paper that is now supposedly so outraged at his release and strongly supported by the then Conservative opposition.
"The Mail headline shortly after he was released after months of their campaigning was Freedom At Last for Guantanamo Britons. They then quoted, with approval, various human rights activists saying 'clearly by what's happened they're not bad guys, they are entirely innocent'."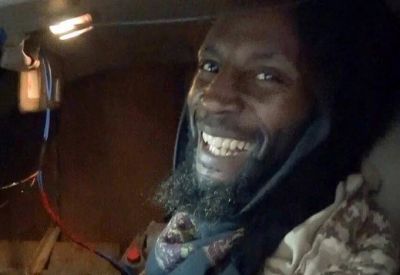 The Mail story had contained quotes attributed to Conservative MP Tim Loughton which criticised "Blair's poor judgement" for letting al-Harith walk free. But Blair said he was criticised by the Conservative opposition in 2004 for not facilitating the prisoner's release more speedily.
The Mail article also included a claim that al-Harith had received £1m from the UK government under Blair, by way of compensation, for British complicity in his 2001 capture by the US and subsequent detention.
Blair contradicted this claim, saying: "He was not paid compensation by my Government. The compensation was agreed in 2010 by the Conservative Government."
Al-Harith had claimed he travelled to Afghanistan as part of a religious holiday and was imprisoned by the Taliban on suspicion of being a UK spy. After his release he failed to claim compensation from the US government.
He is reported to have joined the Syrian conflict by travelling through Turkey in 2014. His wife and family are then believed to have followed him in a bid to persuade him to return to the UK.
Downing Street said they would not be commenting on any payments made to al-Harith due to it being an intelligence matter.