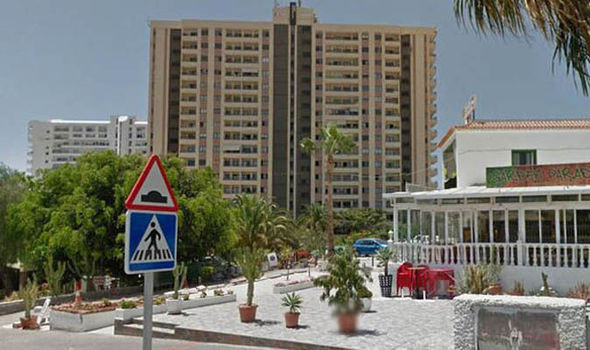 A 25-year-old woman died instantly after tumbling from Paraiso del Sur, a high-rise apartment block in the resort of Adeje, Tenerife, at around 2am on Friday, 3 June. She is believed to have fallen from the 12th floor onto lawns at the base of the holiday flats in the south of the island.
Her body was discovered by a security guard who then informed her partner and his father. Paramedics arrived at the scene but could not save her.
The woman's partner was held by detectives who watched CCTV footage which allegedly saw her being punched and kicked, according to the Daily Express. The arrest happened after three British adults were interviewed and investigators viewed the video.
The possibility of the woman committing suicide were "minimal" according to local sources. It is not yet known when a post-mortem will take place.
The dead woman, who has not yet been named, has reportedly been staying in Tenerife for at least a month with her five-year-old daughter and partner. They were on holiday with her boyfriend's father and his partner – who is understood to have been in the bathroom of the apartment where the incident took place.
No-one was immediately available for comment on Saturday, 4 June, at Apartments Paraiso del Sur. The complex overlooks the Atlantic, and is a short drive from the popular tourist resort of Playa de Las Americas.
In January, a 43-year-old British holidaymaker also fell to his death from a hotel balcony in Adeje. A spokesman told Mail Online: "The incident is still under investigation. The man, who was British, was alone when it happened."