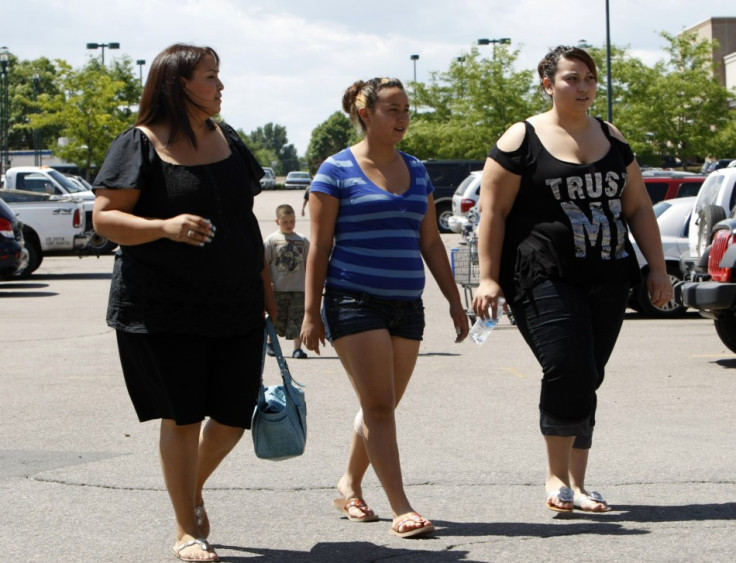 British women are the most obese in Europe, a new report has shown.
Eurostat, the EU's statistics agency, has released the latest European Health Survey, putting the number of obese women in the UK to nearly a quarter (23.9 percent) of the total female population.
The agency has also warned that British women face the risk of life-threatening diseases due to obesity.
British men do not fare any better, with more than one in five counted as obese. British men aged above 18 come second in the obesity league table, second only to Malta.
Health experts are concerned by the young age at which so many women in Britain are developing weight problems.
About 16 percent of young women in the age group of 18 to 24 years are obese, whereas in other surveyed countries the rate is between one percent and three percent.
Comparatively, only 6 percent of young men in the same age group are fat. However, about one third of men between the ages of 45 and 64 years are overweight.
The study compared the obesity levels in 19 countries during 2008/2009.
In the obese women list, Latvia, Estonia and Malta come next to Britain.
While 15 percent of women in Germany are obese, women in the neighbouring France and Italy are slimmer, 12.7 percent and 9.3 percent, respectively.
The UK's National Audit Office estimates that obesity causes at least 30,000 deaths a year in the country.
Health experts have blamed easy availability of energy-rich and junk food, sedentary lifestyle, less exercise and failure of policy makers to check over-consumption.
The EU agency links obesity with levels of education, suggesting that better educated tend to be slimmer.
There have been campaigns in the recent past demanding tax for obese or restricting the sale of unhealthy food and a ban on advertisements targeting children.
"Until the UK puts domestic science properly back into the school curriculum, many women will continue to rely on cheap, ready meals and fast, processed foods for their families and themselves," Tam Fry, of the National Obesity Forum campaign group, has been quoted by the Daily Mail as saying.