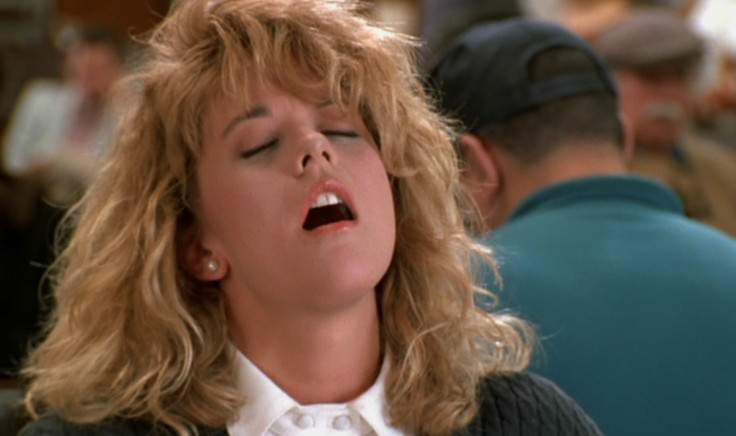 France's fabled reputation as a country of great lovers and surreptitious risqué romances suffered a setback as survey found French women are less sexually satisfied than their counterparts in much of the western world, including Britain.
French pollster Ifop interviewed more than 8,000 women from France, the US, Italy, Spain, the UK, Canada, the Netherlands, and Germany on behalf of adult webcam website Cam4 ahead of International Orgasm Day, which falls on 21 December.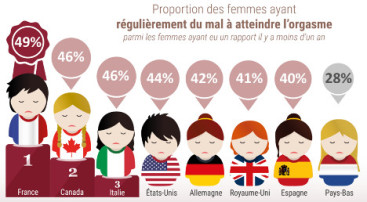 The survey found that almost one in two French women (49%) regularly struggles to reach climax during intercourse, against 41% of Brits, 42% of Germans and 46% of Canadians and Italians. Dutch ladies turned out to be by far the most gratified, with only 28% having similar issues.
The French are also the most likely to fake orgasm, with 31% admitting to regularly deceiving their current partners. American women followed (29%) trailed by Italians and Brits (both 25%) and, at distance, by the Dutch (18%).
The Netherlands took the crown also when it came to pleasure frequency, with 58% of Dutch respondents saying they climax at least once a week. In this area, the French took the second to last place hand in hand with the Brits (46%), followed only by the Germans (45%).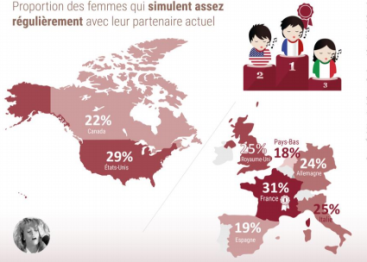 François Kraus from Ifop said results showed Frenchwomen's poor satisfaction levels were partially due to local couple's preference for classing sexual practices favouring men over women.
"French practise techniques that allow women to come more easily, like masturbation and double stimulation, less often than others," Kraus said. "In France more than elsewhere, women's access to orgasm seems to be held back by a couple sexuality too 'phallus-centric'". High levels of stress and fatigue also played a role, he said.