Britney Spears' father Jamie Spears will no longer face charges in the alleged child abuse case. This was declared Ventura County District Attorney Gregory Totten on Tuesday.
Britney Spears took to Instagram and shared a picture of Nicole Crank's 2017 book "Hi God (It's Me Again): What to Pray When You Don't Know What to Say". She wrote, "Absolutely love the book" with two heart signs.
According to Entertainment Tonight, "The Ventura County Sheriff's Office investigated allegations involving child abuse by Mr. Spears. After reviewing the evidence, there is insufficient proof that a criminal offence was committed by Mr. Spears."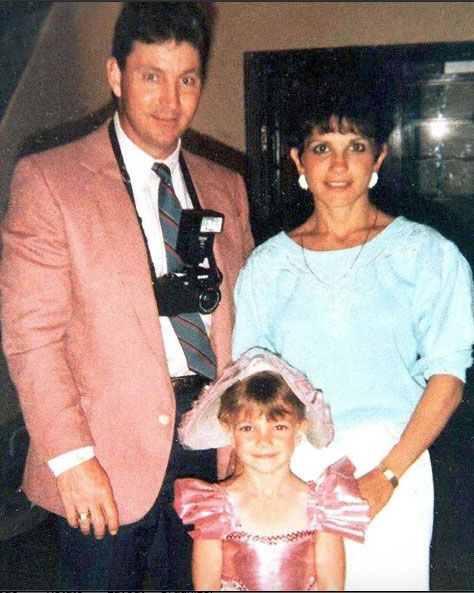 The incident happened in August, when the 37-year-old singer dropped her two children Sean Preston, 13, and Jayden James, 12 at her father's house.
Sources told that Spears' elder son and Jamie got into an argument; the child fled away to the room and locked himself up. The senior Spears broke the doorknob and went inside and shook the child. Immediately after the incident, the singer took her two sons and dropped them off to her ex-husband Kevin Federline's house.
After this incident, Federline filed an FIR along with his divorce lawyer, Mark Vincent Kaplan. The senior Spears was given a restraining order to stay away from the kids for three years. The court had also ordered that someone has to be always present, approved by Federline, when the kids are with their mother.
The singer's dad also lost the conservatorship rights of his daughter. Jodi Montgomery was appointed as the new conservator until January 2020. The latter will have access to the pop star's medical reports, he can restrict her visitors and he can also have caretakers and security guards on a "24 hour/7 day basis".
Federline got the custody of the children on a 70:30 ratio after the incident, which was earlier on a 50:50 basis.
Jamie is expected to lead a normal life, now that he is free of charges. He will, however, have a protective order against him that was issued by the court earlier. The announcement of Britney Spears' father release came right after her relaxing vacation in Hawaii.