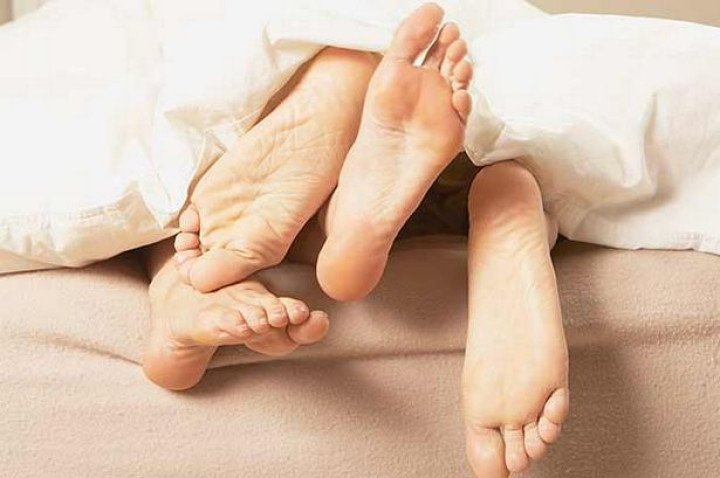 The average British adult has sex just four times a month or less than once a week, a new survey has found.
As the recession hit Britons financially, it also appeared to claim their libidos, with a third of the nation saying they do not have sex at all in the typical month, according an Observer survey published in its new Sex Uncovered supplement.
The survey shows that Britain's sexual appetite has diminished significantly since 2008, the year of the global financial crisis, when respondents reported having sex seven times a month. Overall, 63% of people said they were happy with their sex lives – down from 76% in 2008.
Only 1% of people questioned said they have sex more than 30 times a month – an average of at least once a day.
The survey found that instead of sex, 53% of women (compared with 36% of men) read erotica, such as the bestselling novel Fifty Shades of Grey, while 76% of men (compared with 36% of women) watch online pornography.
The recession also appeared to have negatively affected British men's self-esteem. In 2008, more than half of the sexually active men who took part in the survey rated their sexual prowess as above-average. However this year, less than a third of men are confident in their sexual abilities.
Fewer men are also happy with the size of their penis. Six years ago, 86% of men were happy with the size of their manhood, but this year the figure has gone down to 79%.
The survey also found that one in seven (14%) people have had casual sex with someone they met on the internet. This behaviour was found to be most common among those aged between 25 and 34 (28%), and among people living in London (20%).
In addition, over a fifth (22%) of male respondents said they have visited a prostitute – representing a four percentage point rise since 2008.
In terms of social mores, liberal attitudes to homosexuality also appear to be gaining ground, with 63% of people saying they support same-sex marriage – up from 55% in 2008.