The Brit Awards 2017 promises to be a more diverse celebration of music after a change to the voting system. After heavy criticism from grime artist Stormzy and the #BritsSoWhite hashtag, the awards chairman has announced a massive shake-up which is more inclusive of the black, Asian and minority ethnic (BAME) community and a balanced gender ratio of voters.
With acts such as Adele, Coldplay, James Bay and One Direction winning the biggest awards at the Brits 2016, many criticised the ceremony for excluding grime and other urban acts from the nominations list despite the genre's major presence in music over the previous year.
In an attempt to bridge the gap, the Voting Academy will now send invites to 1,200 people from across the UK industry with more than 57% (718) of those expected to be potential new voters. Approximately 17% of the committee will be BAME, while 48% of voters counted as female and 52% male.
Addressing the major changes, Brits chairman and Sony Music UK & Ireland CEO Jason Iley said: "As the most important awards in the British music calendar we have a responsibility to be truly reflective of what is happening in music so that we can support new and emerging talent as well as recognise and celebrate mainstream commercial success. To do this it's important we have Voting Academy members who are both knowledgeable and passionate about all types of music and who also reflect the diversity of our consumers and country."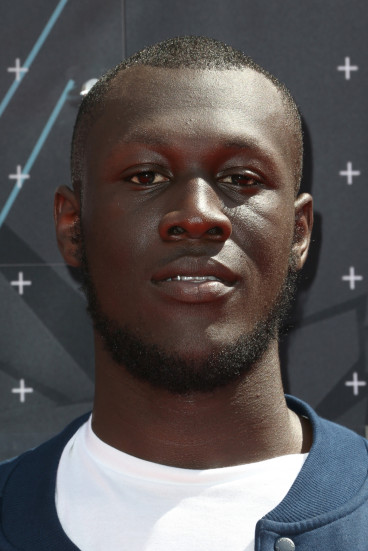 Ged Doherty, chairman of the British Phonographic Industry, added: "I'm really proud that we've taken firm action to refresh the Academy to ensure that it keeps up with trends in music and society at large. I believe that as a result of these changes the Brits will be better equipped to reflect the diverse nature of Britain and British music. There's been a long-held myth that Brits winners and nominees are decided by industry executives in a smoke-filled room, but the simple truth is that the awards are voted for each year by a 1000+ strong Voting Academy made up of experts drawn from all areas of music."
In the midst of the #BritsSoWhite controversy, Stormzy lashed out at the awards on his diss track One Take Freestyle. The MC's lyrics include: "What? None of my Gs nominated for Brits?/ Are you taking the piss? Embarrassing." Doherty admits that Stormzy's comments propelled him into action to make the Brits more diverse.
The BPI head said according to The Guardian: "It was such a great year for grime and underground music. I thought maybe this year it might get celebrated. You know when you've got that little bit of hope and that little bit of faith and then they didn't."
Doherty continued: "It's just a matter of breaking the doors down and carrying on. I knew it was something we needed to address. Our survey of the academy showed it was older than we wanted and was leaning 70-30 in favour of men. So when I met Stormzy I thanked him for speaking out, because if I'm being honest we weren't being as quick as I would have liked and this gave us all a kick to get on with it."
The Brit Awards 2017 will be taking place at London's O2 Arena on 22 February with broadcasting live on ITV. Nominations for next year's ceremony will be announced on 14 January.