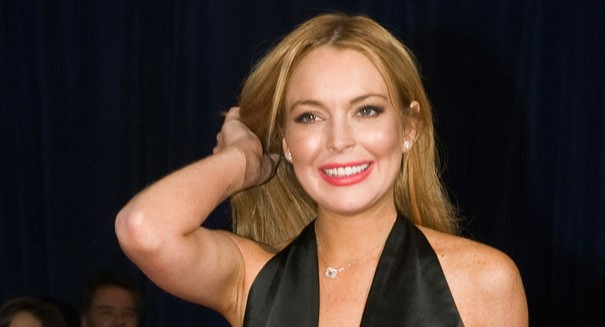 Cash-strapped Lindsay Lohan is reportedly selling off her designer clothes in a bid to raise funds.
The 26-year-old actress, who recently had her accounts seized by the IRS after she failed to pay $233,904 in federal taxes, is said to be desperately trying to make some cash to pay back her debt, Radoronline.com reports.
The Mean Girls star has even enlisted the help of her 18-year-ol sister Ali, who has apparently been sent to second-hand stores in LA to shift some of her famous sibling's old garments.
Ali is said to have been unimpressed by the offers that the popular Wasteland store made for the clothes, shoes and accessories.
An onlooker told Radar Online that they heard her moan: "Thirty dollars for these? They cost $700! This is ridiculous!" after she was short-changed for an item.
She then apparently tried to broker a deal with the manager by insisting that because her famous sister wore many of the garments on the red carpet, they were worth a lot of money.
Ransacking through a bag of which included a pair of Chanel pumps and a Balenciaga handbag, she said: "These have to be worth more, Lindsay was photographed wearing them - that has to add value."
Lohan's financial woes are said to have worsened after her bid to resurrect her ailing acting career did not prove lucrative.
Reviews of her performance as Elizabeth Taylor in her comeback TV film Liz And Dick have not been positive.
Entertainment Weekly's Ken Tucker said of her performance: "No effort seems to have gone into Lohan's preparation other than to have her eyes tinted. "
Her mounting money problems come as she is facing a charge of misdemeanour assault for allegedly punching a woman in the face in a New York nightclub.
She is already under probation on a jewellery theft charge and is under investigation for allegedly lying to police when her Porsche was involved in a collision with a lorry in June.