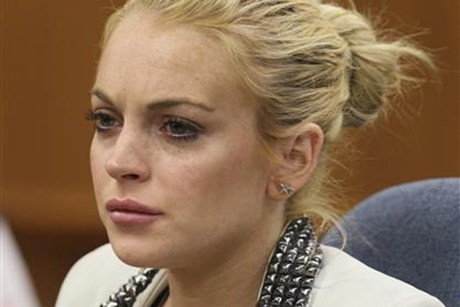 Lindsay Lohan's tax woes have gone from bad to worse after the Internal Revenue Service seized all her bank accounts.
The 26-year-old actress, who reportedly owes $233,904 in unpaid federal taxes, had her accounts seized by the US government agency in a bid to force her to pay her outstanding debt.
According to TMZ, the Mean Girls star was panicking about her financial situation and was desperately trying to make some cash to get out of the red.
Two and a Half Men star Charlie Sheen recently gave Lindsay $100,000 towards the tax bill she owed for 2009.
The duo are said to have got close on the set of Scary Movie 5 in September.
"Charlie has a long history of helping out his friends in many ways and this is just another example of that," his publicist Larry Solters said.
Despite his helping hand, not only does Lohan have a tax lien filed against her for 2010 but she also owes for 2011.
Her mounting tax troubles come on top of an arrest for allegedly punching a woman in the face in a New York nightclub.
She is already under probation on a jewellery theft charge and is under investigation for allegedly lying to police when her Porsche was involved in a collision with a lorry in June.