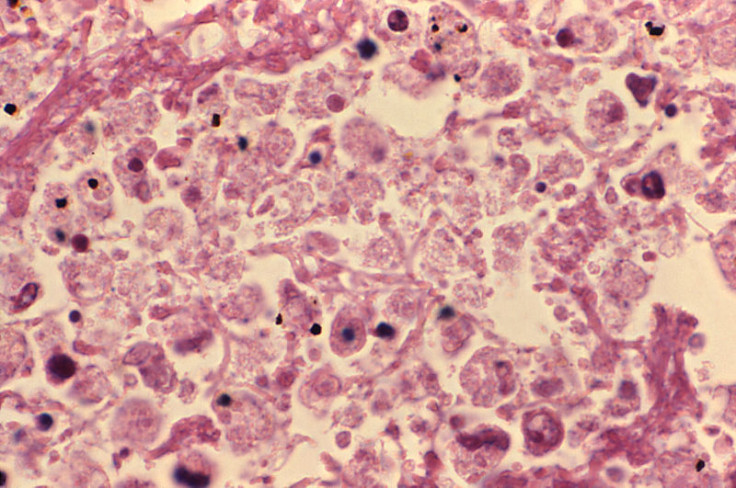 The death toll from the outbreak of Legionnaires' disease in New York has risen to seven, health officials have confirmed.
New York City health authorities also said that 81 people have now been diagnosed with the disease, with 64 of these requiring hospitalisation.
All seven of the people who have died were older adults with underlying health problems, officials said.
The outbreak in the South Bronx is believed to have originated in cooling towers. Seventeen cooling towers in the South Bronx have now been tested, with five being positive for Legionella.
These were the Lincoln Medical Center, the Concourse Plaza shopping center, Opera House Hotel, a Verizon office building and Streamline Plastics Co. All towers have now been cleaned and are disease free, but health officers continue to work in the area.
City officials have now begun a campaign to raise awareness of the disease, with Bronx borough president Ruben Diaz telling the Wall Street Journal: "There has been misinformation out there." He added: "People have to realize this is not contagious and it's not in our drinking water."
Legionnaires' disease is caused by a type of bacteria – Legionella – which is found naturally in the environment, but grows best in warm water like that found in cooling towers, hot water tanks and large plumbing systems.
It is spread when people breathe in the vapour containing the bacteria but is not spread from person to person.
Signs of the disease include coughing, shortness of breath, a high fever, muscle aches and headaches. Normally symptoms appear between two and 14 days after exposure to Legionella.
Most cases can be treated with antibiotics and healthy individuals normally recover well. However, people with underlying medical problems can require hospitalisation and in more extreme cases, it can be fatal.