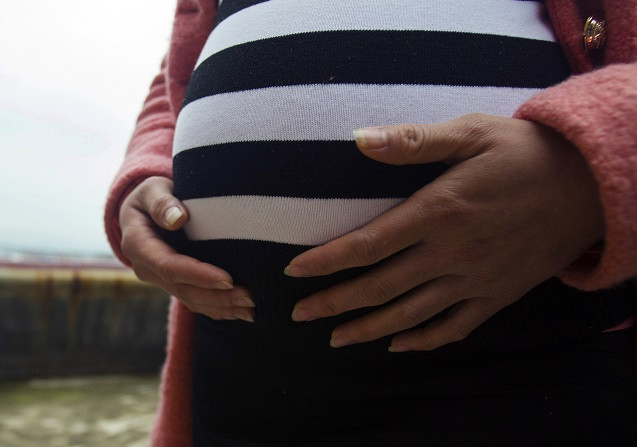 Expectant mothers have been warned against using home birthing pools after a baby was diagnosed with Legionnaires' disease caught from bacteria in the water.
The baby is now in a critical condition and is receiving intensive care in hospital, Public Health England said.
PHE and the NHS England has advised against all home birthing pools with built in heaters and recirculation pumps after samples from the baby's pool confirmed the presence of the legionella bacteria.
Tests are currently taking place to establish if it is the same strain that infected the baby.
Heated birthing pools are used at home and are filled with water before an expectant mother's due date, sometimes weeks in advance.
Professor Nick Phin, PHE's head of Legionnaires' disease, said: "This is an extremely unusual situation, which we are taking very seriously. As a precaution, we advise that heated birthing pools, filled in advance of labour and where the temperature is then maintained by use of a heater and pump, are not used in the home setting, while we investigate further and until definitive advice on disinfection and safety is available.
"We do not have concerns about purchased or hired pools that are filled from domestic hot water supplies at the onset of labour, provided that any pumps are used solely for pool emptying."
This is the first reported case of Legionnaires' disease from a birthing pool in England, however two other cases have been previously been recorded internationally.
There was only one case of Legionnaires' disease in a child below the age of nine between 1990 and 2011, making it extremely rare. It is a bacterial lung infection that can cause a persistent cough, chest pains and breathing difficulties.
Louise Silverton, director of midwifery at the Royal College of Midwives, said women planning a water birth using a pool filled after going into labour are not affected by the alert.
"Birthing pools in hospitals are subject to stringent infection control procedures and monitoring," she said. "Home birthing pools filled during labour come with disposable liners and are only in place for a relatively short time period, reducing opportunity for bacterial growth.
"Any women with concerns about using home birthing pools should contact their midwife or local maternity unit."