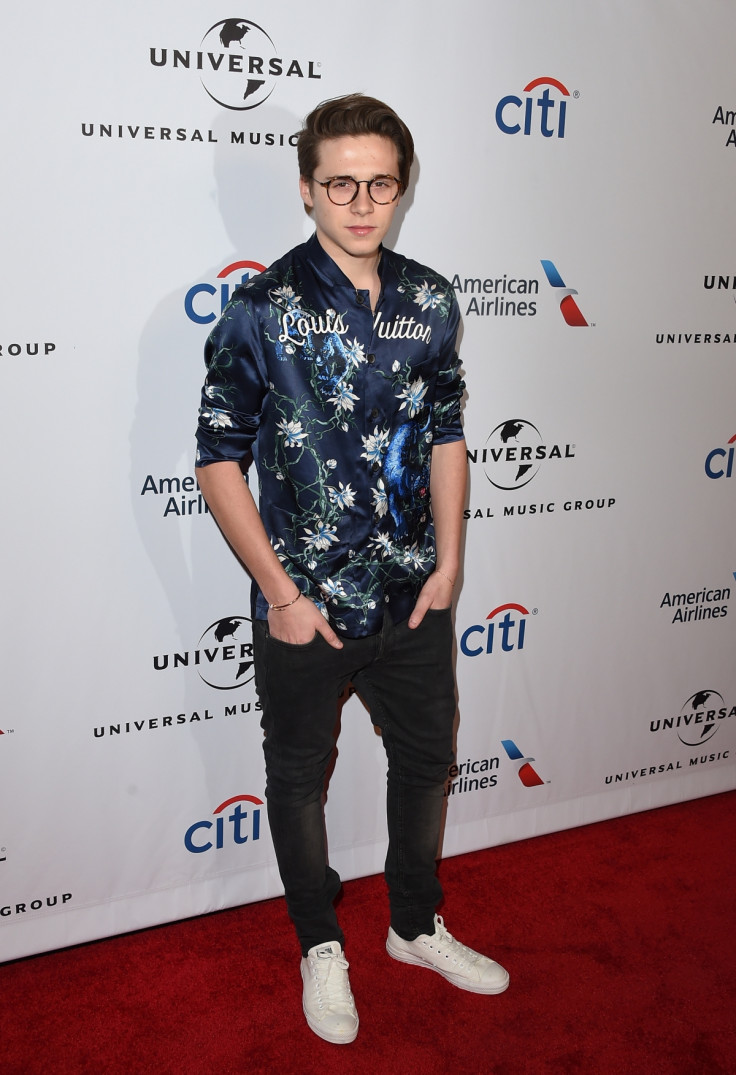 Brooklyn Beckham was spotted with model Adrienne Juliger just a few weeks after the aspiring photographer/model and Chloe Grace Moretz ended their romance. The 17-year-old and the German model have been friends since September 2015 after coming together for a photoshoot.
According to The Mirror, the two of them were pictured leaving Elton John's concert at Roundhouse early Monday morning in London. Brooklyn sported a light purple T-shirt paired with skinny jeans, while the model was dressed in an all-black ensemble. The two were joined by two other friends, who walked at a distance from the pair.
Brooklyn and the 19-year-old Kick Ass star's breakup was reported by Page Six earlier in the month. On 20 August, the pair reportedly had an argument at a Coldplay concert.
"I don't know what started it, but they were bickering the whole time, then Chloe said out loud, 'That's it, we're through, it's over' — right in front of everyone," a source is reported to have previously told Heat World. "Brooklyn seemed stunned and they barely spoke a word for the whole rest of the night. It looked like she was deadly serious."
However, David Beckham's son is reportedly missing Moretz and is willing to do anything to win her back.
"Brooklyn is desperate to meet Chloe as soon as possible. But Chloe's work schedule and Brooklyn's school commitments in London make it hard. He plans to tell her how miserable he is without her and how he'll do anything to win her back," a source told Closer Magazine.
"He knows that making a long distance relationship work isn't easy. He's even going to promise he can fit in a skiing holiday with Chloe at Christmas, as well as a few European city breaks," the source added.
Brooklyn and Moretz had confirmed they were dating in May even though they were romantically linked since 2014.