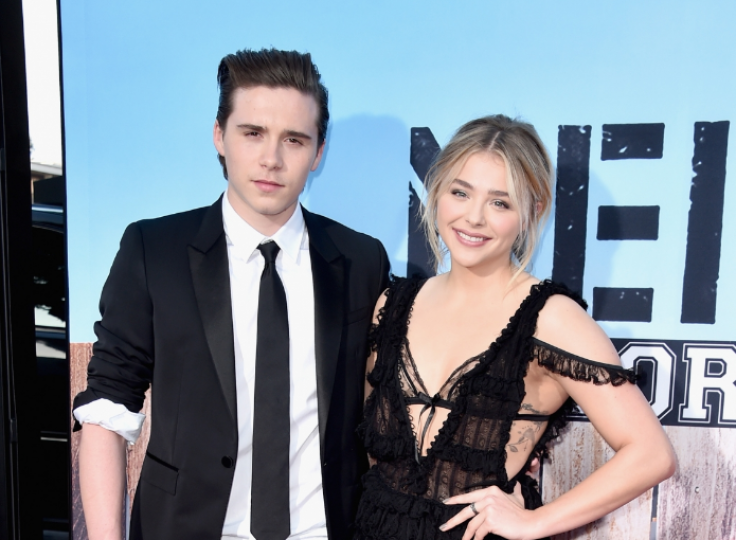 Brooklyn Beckham and Chloë Grace Moretz have reportedly ended their relationship after officially dating for a few months. The Kick Ass actress and the aspiring photographer/model confirmed they were dating in May even though they were romantically linked since 2014.
"I think the more I don't make it mysterious the more people don't care, so yes we're in a relationship," the 19-year-old actress previously told host Andy Cohen on Watch What Happens: Live. (via ETOnline)
A source told Page Six that the pair separated after officially dating for a few months. The two did not spend time together even as they were in the same city, the source added. Brooklyn is currently in London, while the Moretz is in Los Angeles.
The news comes after the couple reportedly had an argument at a Coldplay concert on 20 August.
"I don't know what started it, but they were bickering the whole time, then Chloe said out loud, 'That's it, we're through, it's over' - right in front of everyone," a source told Heat World. "Brooklyn seemed stunned and they barely spoke a word for the whole rest of the night. It looked like she was deadly serious."
The news website also reported that Moretz was spotted leaving the concert alone.
Earlier in August, Moretz in an interview with Glamour magazine had said that she refused to be defined by who she dated and that she was her own person.
"Seriously, you don't know how often I'm just described as 'his girlfriend'," Moretz said and added, "And you think, 'Well, I've also been acting for 13 years, but don't worry'."
However, the actress also said that it was easier to deal with the constant media scrutiny when they were in the spotlight.
"One of the reasons why dating him [Brooklyn Beckham] is great is that we both get what it means to have our lives twisted and torn apart and faked," she said.