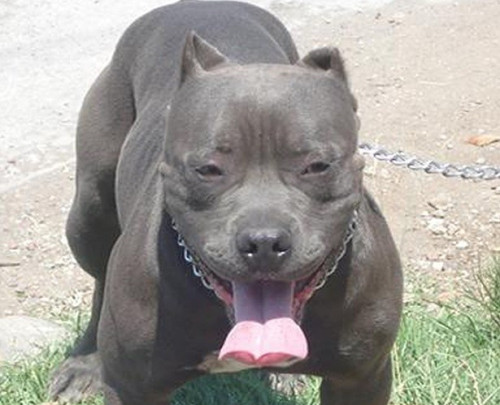 A baby girl who went missing in 2006 is alleged to have been killed by her father and then fed to the family pit bull, according to law enforcement documents.
Serenity Brown was just short of her second birthday when it is thought she was beaten to death by her father, Edward (Chuck) Brown, who then cut up her body and fed it to the dog.
The child was believed to have disappeared in 2006 in Brooklyn, New York. However, social workers did not report her missing until 2011 following a visit to her parent's home.
New York Police Officers opened the case into Serenity's disappearance. During the investigation, the child's mother, Paula Johnson, told officers that her father killed the toddler during a fit of rage about the child's laughter, reports the New York Daily News.
Johnson, 35, claimed in the Administration for Children's Services report that while she was reading her daughter a story, Brown became enraged at the child's laughter and punched her in the chest.
The blow left Serenity unresponsive. Brown is then alleged to have to have taken the child into the bathtub, where he proceeded to cut up her body before feeding the remains to a pit bull.
An anonymous caller made a call in 2013, which claimed the crime was covered up when Brown killed the dog to get rid of the evidence.
Johnson is said to have originally claimed Serenity was with Brown's mother in Alabama to explain her disappearance.
The grandmother, Alfreddia Norris, claims she has not seen the child since she was three months old.
Norris added her son has nothing to do with Serenity's disappearance and instead believes the child's mother is responsible.
She told the Daily News: "Why did she say that and then say that he had her down here? She's the one folks need to be talking to."
No arrests have been made in connection to Serenity's disappearance.