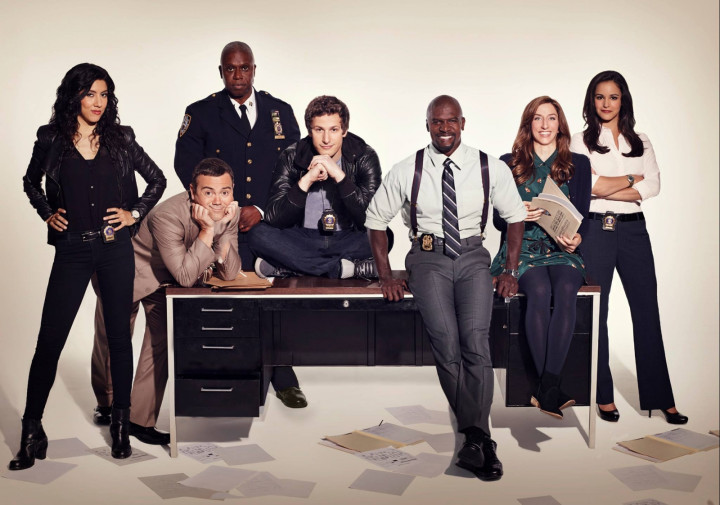 Brooklyn Nine Nine Season 2, the comedy action drama from Fox network is set to premiere tonight (28 September) and will take off from the finale of Season 1 which revealed that Jake (Andy Samberg) is working undercover for the FBI.
The finale also had two more shocking moments including Jake confessing his love for Amy (Melissa Fumero) and Charles's make out night session with Gina.
The Season 2 premiere of the Golden Globe award winning series picks up six months after the season 1 finale and according to the TV Guide synopsis, in episode 1 Undercover Jake will learn about a mafia member who escaped their sting.
By seeking Boyle's help, Jake will get back to the case and will question the criminals he captured during his undercover mission.
Meanwhile, Holt will lead several practice drills with the officers.
In an interview, Samberg and Fumero revealed that their relation may get affected due to Jake's secret FBI mission.
"When he comes back, he definitely has to address that with her," Samberg told The Wrap. "He has to grapple with where he stands with her, both as a friend and otherwise."
"What does this mean for our friendship now? I feel really uncomfortable," Fumero spoke about her character's emotional state. "This just got super awkward."
Brooklyn Nine-Nine Season 2 premieres tonight on Fox. In case you miss the episode when its aired, click here to watch the episode the very next day on Fox network's official website.