The brother of US-based cleric Fethullah Gulen, who is accused by Turkish authorities of masterminding a failed coup in July, has been arrested in the city of Izmir.
The Associated Press reported Kutbettin Gulen was detained during a police raid on a friend's home in the western city on 2 October. Authorities had been seeking Kutbettin over charges of membership in and leadership of a terrorist organisation.
The Turkish Anadolu agency said Kutbettin had participated in a 2014 press conference in support of Fethullah along with other relatives in Istanbul. Authorities in Ankara have said they do not plan to bring charges against other relatives or Kutbettin's spouse.
More than 270 people were killed during the attempted coup in July, during which army units were deployed on the streets of Istanbul and Ankara. Most of the casualties were sustained when protesters backing the regime of President Recep Tayyip Erdoğan clashed against the putschists.
In the aftermath Turkey's ruling AKP party arrested thousands of activists, journalists and soldiers accused of being in league with Fethullah. Fethullah, who is in Pennsylvania, has denied any involvement in the military action. Relations between Turkey and the US have been strained by the events, with Ankara demanding Fethullah's extradition.
In September, Turkey's Ministry of Justice announced that a total of 32,000 people had been arrested following the coup, with 70,000 people processed through the legal system in connection with those involved.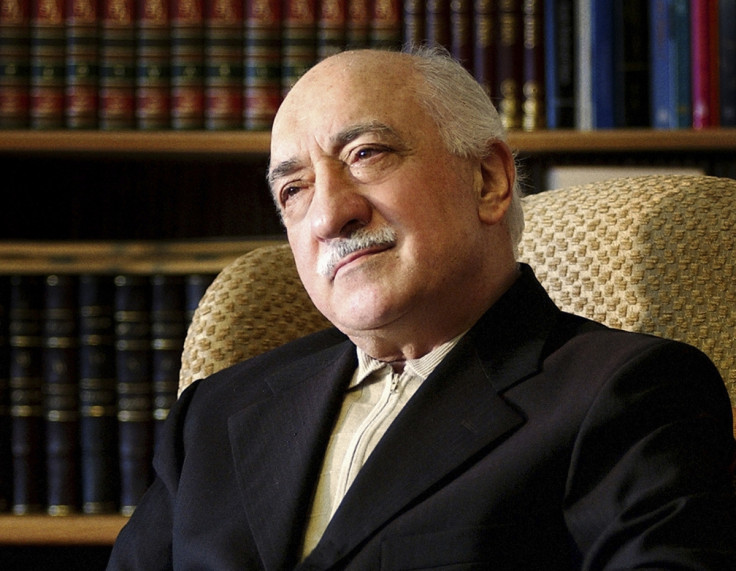 The Gulen movement – an Islamic religious and social organisation known as Hizmet – has private schools and universities in more than 180 countries. In the past it had been on politically good terms with Erdoğan's Justice and Development Party (AKP) party, as both groups advocate a moderate version of Islam.
However, AKP later labelled Hizmet as a terrorist organisation and accused its members of trying to infiltrate the state to overthrow the government. Gulen has been leading Hizmet from the US, where he has been in a self-imposed exile.