Brown University will invest $100m into addressing diversity and racism on campus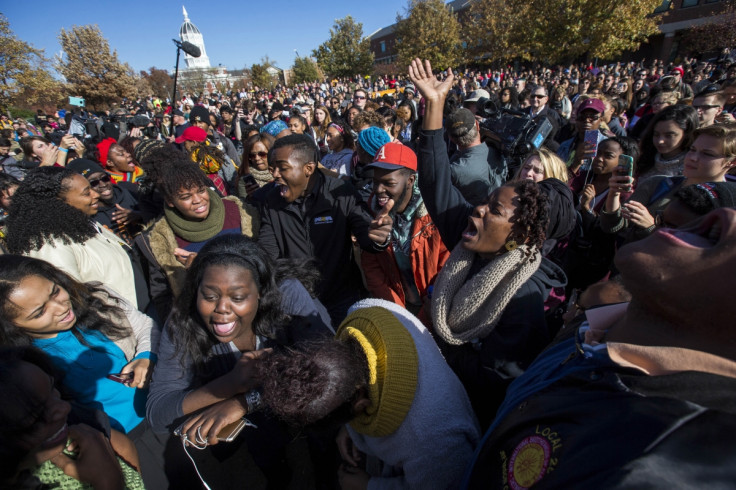 Brown University has announced plans to invest $100m (£65.83m) into a strategy that will address diversity and racism on campus. The budget announced on 20 November will be spent over the next 10 years to increase Brown's racial and ethnic diversity.
Brown's president Christina Paxson revealed the 19-page plan that includes steps to create a "just and inclusive campus community". The decision was made following demands from students for the Ivy League college to improve race relations. The students were sparked into action following an incident where a visiting Dartmouth College student was allegedly assaulted and detained by a public safety officer while attending a conference for Latino Ivy League students.
Issues of racial prejudice on American university campuses have been making headlines in recent weeks as students have been carrying out protests over a number of incidents at their schools. On 18 November students around the country participated in a day of protest, terming it the "Student Black Out".
At the University of Missouri, student protests resulted in the resignations of the school's president and chancellor. Meanwhile, students at Princeton were protesting against buildings named for President Woodrow Wilson due his "segregationist" views. And at the University of Kansas, a white professor was placed on paid leave after using a racial slur during a class discussion.
Brown president Paxson has reportedly asked members of the college community for feedback to put together the plan to tackle racism. The final plan is due to be released on 21 December.
"[The plan] has been profoundly informed, and substantially improved by recent campus conversations about structural racism," said Paxson. "The deep pain that we have heard expressed by students of colour in the past weeks and months – a pain that has been affirmed by faculty and staff members who work closely with and care deeply about our students – is very real."
Some of the points outlined in the new plans include having a new dean for first-generation and low-income undergraduates, as well as training public safety officers and offering workshops on structural racism.
© Copyright IBTimes 2023. All rights reserved.