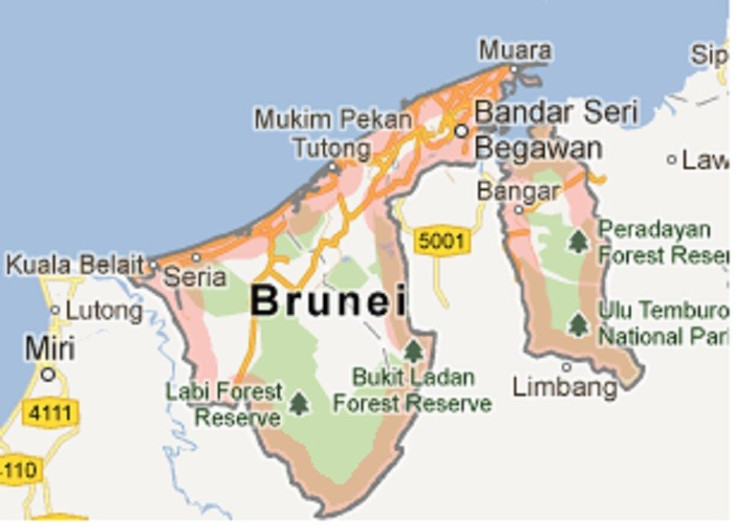 At least 12 people, including six military cadets, were killed in a Brunei air force helicopter crash on Friday afternoon, it has been reported.
"We have 12 fatalities in the helicopter crash. Two military cadets survived the crash," AFP quoted Brunei air force spokesman Norudin Salleh as saying.
According to Brunei's defence ministry, a Bell 212 helicopter crashed in the rural district of Ulu Belait late on Friday. The chopper was flying to Bandar Seri Begawan, the capital of Brunei, and was carrying cadets after jungle training.
There were 14 people including the pilot on board, according to the defence ministry.
Brunei's Sultan Hassanal Bolkiah expressed "great sadness" over the tragedy and visited two cadets who survived the crash. The cadets were being treated at the Raja Isteri Pengiran Anak Saleha hospital and are said to be in a stable condition.
"His majesty hoped that they would be patient, and also prayed that the souls of the victims would be blessed and placed with the pious," read a statement in the defence ministry website.
The incident was called a national tragedy by Brunei's Borneo Bulletin newspaper as it occurred just ahead of the beginning of Ramadan fasting.
The cause of the crash is not yet known. "Exact circumstances of this tragic incident remain to be determined, the ministry of defence is taking appropriate action to ascertain the facts," an official statement said.
All the dead bodies were recovered and prayer and burial preparations were supervised by the religious department of the Royal Brunei Air Force (RBRAF) on Saturday morning.
Brunei is a Sultanate on the north coast of the Island of Borneo in Southeast Asia and is the 5th richest nation in the world, according to the latest Forbes' list of 182 wealthy nations.