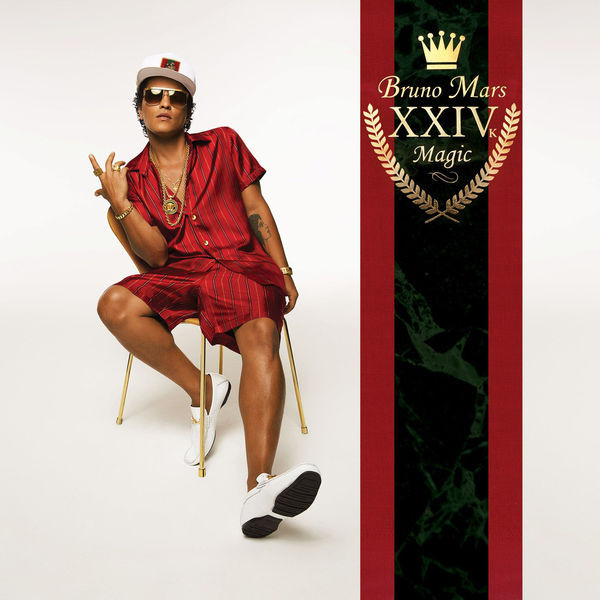 After an excruciating four-year wait, Bruno Mars is back with new music and has released his anticipated third album 24K Magic. Since his debut in 2010, the Uptown Funk singer has consistently struck gold on the charts with number one singles like Just The Way You Are and Locked Out Of Heaven while other popular favourites include Marry You and Treasure.
Understandably, the 31-year-old must have felt an incredible amount of pressure to deliver another hit album after the success of 2012's Unorthodox Jukebox, hence the lengthy wait. However, Mars and his team must have a certain level of confidence as the Grenade singer is set to support the album with the 24K Magic World Tour, which spans an exhaustive 86 dates across Europe, North America and Latin America.
Is Bruno Mars right to be so confident that fans will want to hear his new music live? IBTimes UK takes a listen to 24K Magic to find out...
Our verdict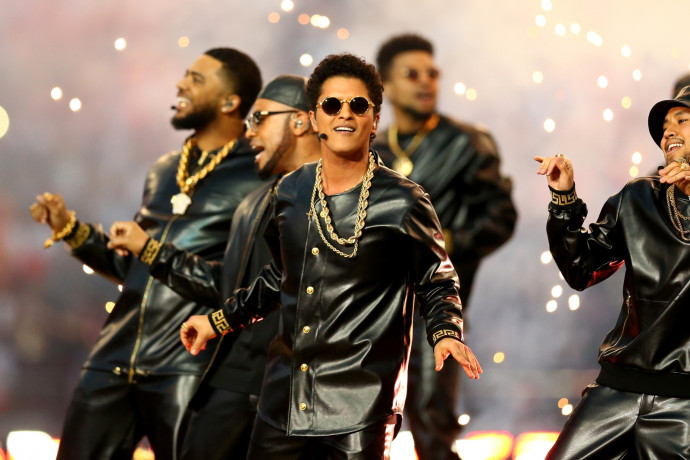 Bruno Mars is the type of artist whose music has something for everyone. Whether it is the romantic ode of Marry You, the feel-good pop of Locked Out Of Heaven or the edgier Uptown Funk, the broadness of his artistry makes it difficult for him not to strike the right chord with all music fans. However, the Bruno Mars of 2010 until 2014 followed somewhat of a formula that was ultimately crowd-pleasing.
What he has produced with 24K Magic throws Mars' old rule book out the window. That is not to say his third album is not radio-friendly – it is just infinitely cooler than anything he released previously and, surprisingly, much sexier.
Case in point, Mars croons on Straight Up & Down: "But your booty deserve a celebration, and I'm gonna celebrate it all night long," among other blush-worthy lyrics. It is a far cry from the days when he drunkenly wanted to make an honest woman of his leading lady. 24K Magic boasts a certain kind of boldness which embodies his transition into mature territory more appropriate for his age.
Mars' earlier catalogue was suitable for fans of all ages but the running theme of sex throughout 24K Magic is hard to ignore. Still, even with lyrics unashamedly admiring the body of a woman – as heard most notably on Chunky – Mars does so in the most tasteful of ways.
It should be pretty obvious from the title what Versace On The Floor is about but the love-making ballad is perhaps the sweetest number on the album. Perhaps it is the soothing tones of the heavily 1980s-inspired production but Mars somehow manages to avoid sounding sleazy singing: "Oooh, I love that dress, but you won't need it anymore."
Watch Bruno Mars' 24K Magic music video:
The most impressive aspect of 24K Magic is how Mars has mastered to perfection making the throwback vibe of the 1980s and early 1990s sound cool in 2016. Those who attend one of Mars' 86 tour shows in 2017 will find themselves cutting their best shapes to the magnificently catchy Finesse, which holds a tinge of Bell Biv DeVoe's Poison, or swaying with their other halves to the smooth groove of Calling All My Lovelies (and perhaps miming along to Halle Berry's surprise cameo on the latter).
Many have questioned how Mars would follow-up the monster success of his 2014 Mark Ronson collaboration Uptown Funk, which has been viewed over 1.97 billion times on YouTube so far. 24K Magic's title track is unlikely to replicate those figures but it is absolutely a brilliant party anthem which embodies the fun-loving core of Mars' creative persona.
24K Magic is a fantastically easy-listen at its best and simply too short at its worst. Even after four years, one thing about Bruno Mars remains unchanged – he always delivers gold. 24K of it, to be exact.
Watch Bruno Mars and Mark Ronson's Uptown Funk: