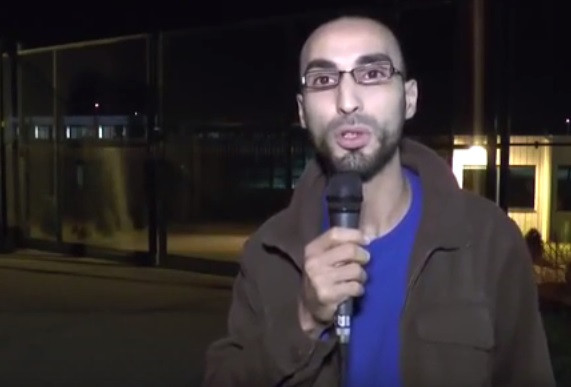 Fayçal Cheffou, a freelance TV journalist suspected of being the so-called "third bomber" at Brussels airport, has been charged with terrorist offences, officials said on Saturday 26 March. Local media reported that Cheffou was believed to be the "man in the hat" who was pictured in CCTV footage walking next to two suicide bombers at Zaventem International Airport, where 11 people were killed on Tuesday shortly before another 20 died in a bomb blast at an underground station.
On Saturday, Belgian prosecutors, who have named him only as Fayçal C, said the man had been charged with "participation in the activities of a terrorist group, terrorist murders and attempted terrorist murders". The charges relate to events on Tuesday 22 March, but the prosecutors did not say where they had allegedly taken place.
Cheffou was one of 12 people arrested in connection with the attacks on Thursday and Friday in Belgium, Germany and France.
The journalist is seen in video posted on YouTube in 2014 reporting from outside a centre for asylum seekers. He talked about the centre's authorities serving meals while Muslims were fasting during Ramadan.
The prosecutors declined to comment on media reports that Cheffou was the third man, who was seen walking in a dark hat and light-coloured clothes alongside the two bombers, Najim Laachraoui and Ibrahim al Bakraoui.
"It's still under investigation. It's not been confirmed by the federal prosecutor," a spokesman for the federal prosecutor's office told IBTimes UK when asked if Cheffou and the third man were one and the same.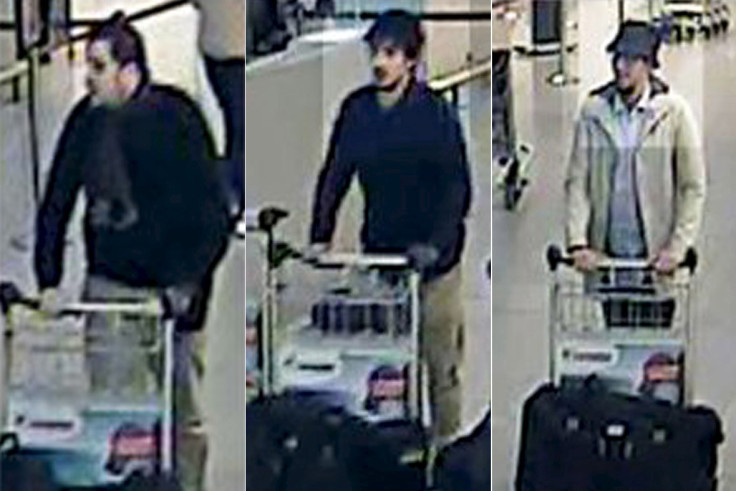 Fled after bomb failed to go off
The taxi driver who took the bombers to the airport - who previously said they had wanted to take five bags but he could only fit three in the car - identified Cheffou as the third man, Le Soir newspaper reported.
The third bomber was thought to have been carrying the most explosives in his suitcase, but the device failed to go off and he was later seen running away from the airport.
Previous reports suggest the authorities believed he was a different man, Mohamed Abrini, 31, who was wanted in connection with the Paris terrorist attacks in November. However, the prosecutor's spokesman said on Saturday that they "haven't found Abrini yet".
Cheffou, who faces life in prison if convicted, will be brought before a court for a pre-trial hearing when judges will decide on whether he should be held for a further month. His detention will then be reviewed every month until the case comes to trial or he is released.