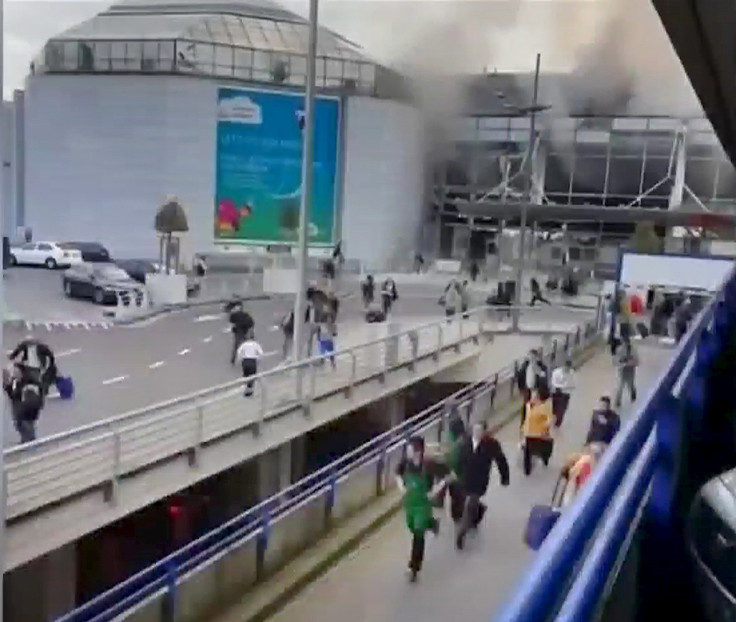 The international Belgian airport brutally attacked by terrorists last week will not reopen over the Easter weekend. Two suicide bombers detonated in the departures lounge at Zaventem airport in Brussels on 22 March, killing 11 and injuring 81. An hour later, 20 people died in another suicide bombing at a metro station elsewhere in the city.
In a statement, Brussels airport authorities said the "inquiries of the judicial investigation in the terminal of Brussels Airport are complete" but that flights would not resume before Tuesday 29 March, at the least. A team of engineers and technicians is currently investigating the terminal, to "examine the stability of the building, check the functioning of the information technology systems, assess the material damage and determine the process to renovate the terminal".
"Until we have assessed the damage, it remains unclear when we can resume operations."
It added: "The perimeter around the terminal is maintained. Except for authorised staff nobody will be admitted to the area where the explosions occurred. The federal police and the security agents continue to carry out stringent identity checks in the access area to the airport."
Brussels Airlines has restarted some of its services, but is routing them through airports in the nearby cities of Antwerp and Liege while the capital's main hub remains closed. People with cars parked at the airport are to be allowed to collect them in stages, carefully monitored by security services still on high alert. Passengers wishing to collect baggage checked in at the airport and left on planes are asked to fill in a lost and found form, and to contact the relevant airline.
Travel to and within the city is also heavily disrupted as police continue to investigate what happened, and carry out counterterror operations. Buses have started to run again, and most metro stations are reopened, but soldiers are still patrolling streets while suspects remain potentially at large.