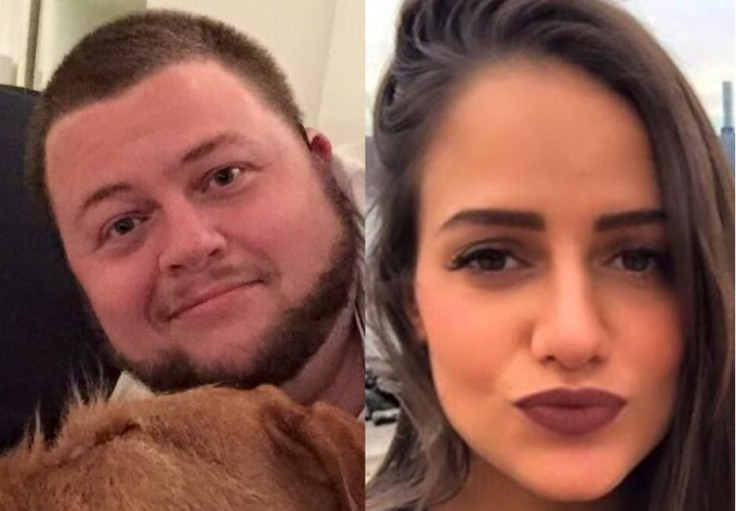 The family of siblings who died in the terrorist bombings in Brussels said they were "grateful to have closure on this tragic situation."
Sascha and Alexander Pinczowski were on the phone to their mother when two bombs went off at Brussels Airport. News of their deaths was issued on behalf of the Pinczowski family by James Cain, the father of Alexander's fiance, Cameron Cain.
The former US Ambassador to Denmark said the family was "grateful to have closure on this tragic situation."
The pair's remains were identified by Belgian authorities and the Dutch Embassy. They were Dutch nationals, according to officials in the Netherlands, but both apparently had lived in New York for some time. The City's mayor Bill De Blasio called them "two of our own" in a tweet.
Cain had previously spoken fondly of the 29-year-old Alexander, telling New York's WABC that he was a "brilliant young man, clever, intimidatingly smart." Cain told the station that they were on the phone to their mother when the bombs went off. Dutch broadcaster L1 reported that they had called to tell her they'd safely arrived at the airport.
"Mariann said the phone sounded like it went under water," Cain said. "So that's the last contact anyone had with Alex or Sascha."
After the attacks, his daughter Cameron, Alex's fiancee, pleaded for information about their whereabouts on Twitter. Friends also took to social media to call for help in finding the missing siblings.
"Their mother is worried sick," wrote Karen Van Sudjam on her Facebook page.
Sascha's best friend, Alex Kneeshaw told the New York Daily News that she was "the kindest, goofiest and down-to-Earth girl I have ever met."
She graduated from Manhattan Marymount College in 2014, according to her Linkedin page, and worked as a production intern at Shiraz Events, a New York company. Before her death was confirmed, the company said she was a "bright, hardworking young woman with great energy and joy to have around."
She has also worked as an event production intern at UNICEF.
Two other Americans, Justin Shults and his wife Stephanie, have not been heard from since the attacks, family members have said. Their family has received conflicting reports about their status.
A Chinese national is also reported to have been killed, according to the Chinese Embassy in Belgium. He was identified only by his surname — Deng. No further details were released.
At least 31 people died and more than 270 were wounded in the explosions at the airport and another blast an hour later at a metro station. The Islamic State (Isis) has claimed responsibility.