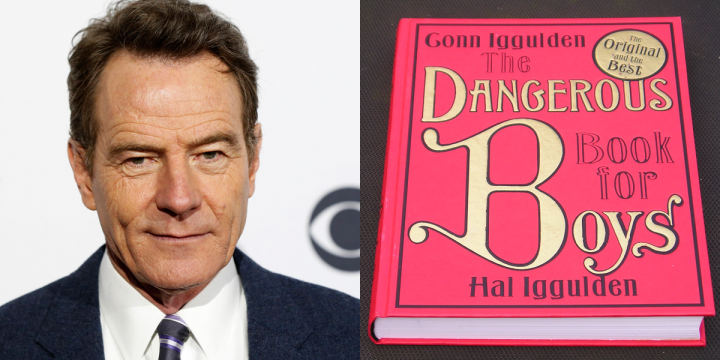 Breaking Bad star Bryan Cranston is to make a TV series based on Conn and Hal Iggulden's The Dangerous Book for Boys.
Cranston and his Moon Shot Entertainment production company have option the rights to the books, and plans to develop it as a comedy about three boys using it growing up without a father.
The Dangerous Book for Boys is a compendium of light-hearted stories and how-to manuals designed to steer young boys away from the attractions of the digital age and embrace a more down-to-earth childhood.
Released in 2006, the book includes instructions on how to beat someone at conkers, make a pinhole camera and teaches them about dinosaurs and the basics of cricket – just the basics mind, personally I've watched cricket for nearly a decade and still don't know everything about it.
The UK version won the Specsavers Book of the Year award in 2007, when it was also adapted for the US, probably without any mentions of cricket.
This is a project in its early stages, but meets Cranston's mantra for Moon Shot to "look for unusual perspectives and storytelling techniques" as Variety put it.
Moon Shot have a deal with Sony Pictures TV wherein they get the first look at their projects. Cranston worked with Sony for Breaking Bad and is well-regarded by the studio.