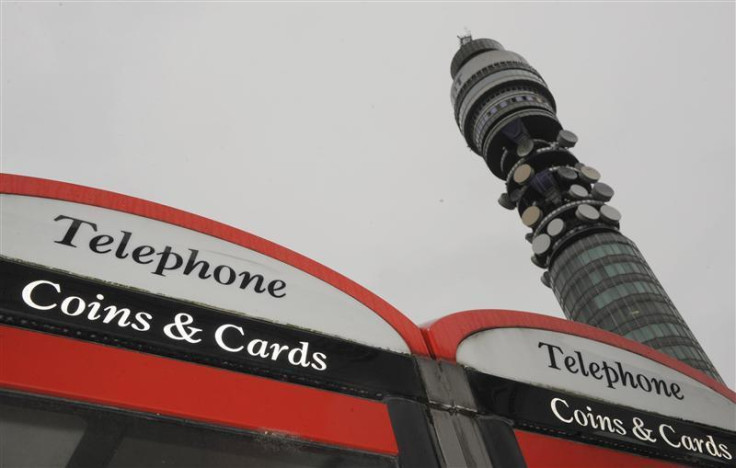 Shares in BT, the UK's largest fixed-line telecoms company, fell the most in 11 months after the group revealed that the sluggish British economy hurt consumer spending and in turn impacted on sales.
Sales in the three months ended June 30 dropped 5.9 percent to £4.48bn pounds, which missed analyst estimates by £10m.
The group said that its customers cut spending and deferred orders as the UK's double-dip recession weighed heavily on personal budgets. It also took one of its largest sales declines, after sales fell 9.2 percent from a year earlier.
In May this year, BT said that revenue will continue to decline next year as demand for fixed services falls.
BT shares fell more than 7.3 percent in London trading to 201.60p in early trading before paring losses to around 207.70p as of 0857 GMT. The shares have gained around 8.8 percent this year.
Ian Livingston, CEO at BT said that corporate customers, many of whom are in the financial services industry, are taking longer committing to new contracts and the deals, which is hurting BTs profits.
"Continental Europe has gotten worse rather than better," said Livingston. "I think one has to plan for Europe as a whole remaining tough, certainly not bounding back suddenly."
Livingston added that as a weakened UK economy continues to hurt profits, the group will be targeting business in Asia, the Middle East, Africa and Latin America to compensate for losses.
BT's pain over reduced customer spending comes at a time when the UK has entered the worst double-dip recession in at least 50 years.
Britain's economy shrank an astonishing 0.7 percent in the three months ending in June, said the Office for National Statistics.
The 0.7 percent decline was the biggest single quarter-on-quarter dip in at least three years, the ONS said, while the year-on-year contraction of 0.8 percent was the steepest since the fourth quarter of 2009. Both figures were well shy of analysts' forecasts of 0.2 percent and 0.3 percent respectively.
The ONS said the figures reflected poor weather and the extra Jubilee celebration holiday which led to what it called "additional uncertainty" in its efforts to calculate the growth figures.