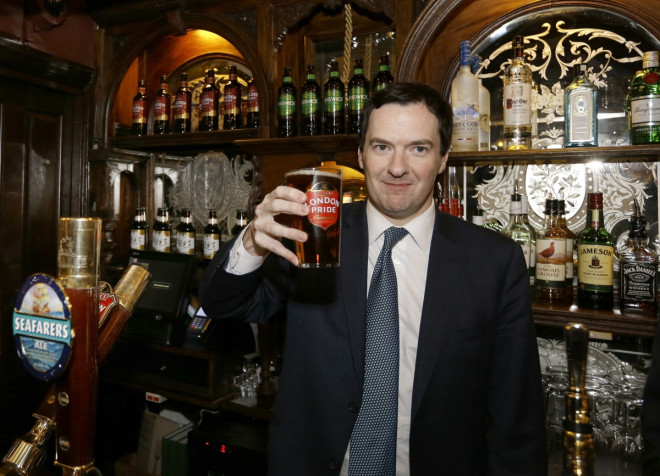 The UK's alcohol industry has raised a glass to the government's tax reforms on whisky, wine, cider and beer.
The legislation means beer duty will be cut to take 1p off a pint from 24 March. The Treasury will also freeze tax on most ciders and abolish the above-inflation duty escalator for wine as well as freeze duty on spirits to support the whisky industry.
Chancellor George Osborne announced the moves in his Budget speech in the House of Commons.
"This is fantastic news, and Osborne is again the toast of Britain's brewers, pubs and pub-goers," said Brigid Simmonds, chief executive of the British Beer and Pub Association (BBPA).
"It will protect over 7,000 jobs over two years, mostly jobs of younger people in Britain's pubs.
"It also shows that the government has understood our case that taxes on British beer had become far too high, and action was long overdue."
The Wine and Spirit Trade Association (WSTA) claimed that the Budget would save the industry £175m in additional duty payments following the decision to scrap the alcohol duty escalator.
Wine duty will rise by RPI inflation (2.5%) instead of the expected 4.5%, and duty on spirits will be frozen altogether for this year.
"The chancellor's decision to scrap the alcohol duty escalator a year early and freeze alcohol duty for spirits is fantastic news and will be widely welcomed by consumers and businesses," said Miles Beale, chief executive of the WSTA.
"The move will help British pubs, bars, and restaurants up and down the country, and will boost jobs and investment in the great British drinks industry and in the hospitality sector more widely.
Osborne also announced a tax reduction in the country's bingo duty to 10% and a new levy for fixed odds betting terminals (FOBTs) of 25%.