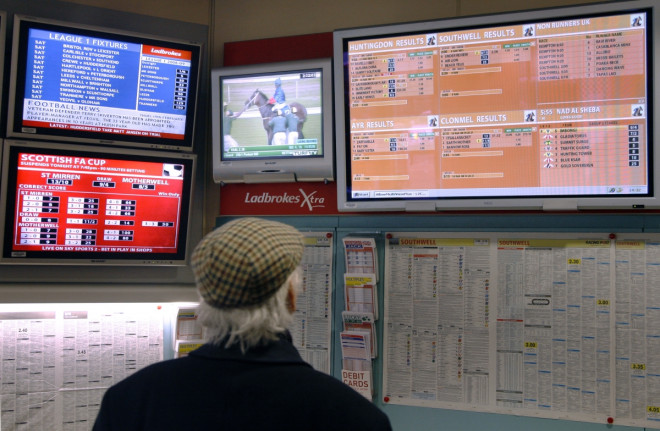 The UK's biggest bookmakers have seen their shares plunge after the government announced it would introduced a new tax on some of the industry's most lucrative gambling machines.
The Chancellor George Osborne unveiled to MPs in the House of Commons that he would implement a new duty on fixed odds betting terminals, which have been dubbed the "crack cocaine" of gambling, at a rate of 25%.
Osborne explained that the Department of Culture, Media and Sport has a review underway to consider the regulation of the Category B2 gaming machines which will report before Easter.
HM Treasury claimed that these machines are one of the most profitable forms of high street gambling and the duty will bring their "profitability more into line with other gaming machines on the high street".
FTSE 100 constituent William Hill shares dropped on the news by more than 7% to 347.8p per share (14:48) after opening on 376.8p.
In addition, shares in Ladbrokes, a FTSE 250 constituent, plunged after the announcement by more than 14% to 135.7p per share (14:49) after opening at 159p.
Update

William Hill released this statement:

William Hill notes the announcement by the UK Government that it intends to increase the rate on Machine Games Duty on B2 content from 20% to 25%. Based on 2013 B2 gaming machine gross win, had this rate applied in 2013 it would have cost the business an additional £16m. This measure is expected to take effect from 1 March 2015.