Budget 2016: SMEs lose faith in Osborne as tax hikes loom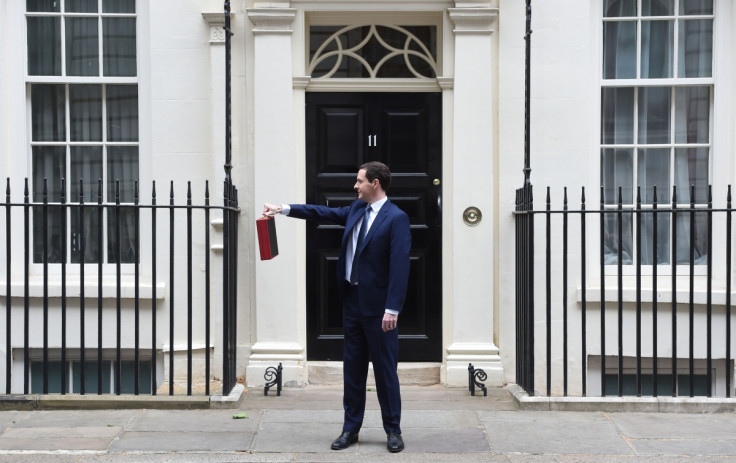 Just a third of small and medium enterprises (SMEs) think Chancellor George Osborne's budget policies will be good for businesses. A survey by MarketInvoice has revealed smaller firms have shown a serious "lack of faith in any measures George Osborne may seek to put in place on Wednesday".
MarketInvoice surveyed 1,000 SMEs and found that just over a quarter of small businesses - with fewer than 50 employers - expect policies that will be good for businesses. A third of SMEs do not expect any helpful initiatives at all.
"The Chancellor has lost his audience," Anil Stocker, MarketInvoice's co-founder and chief executive, said. "Business owners are juggling a thousand different problems every day, and have no faith that the Government will find ways to help them out. With so many businesses expecting nothing useful at all from the Budget, it might be time for the Chancellor to go back to the drawing board."
Almost one in five SMEs want the government to clamp down on late payments, arguing that it would make a big difference. Of the small and medium business owners surveyed, 17% suggested a further drop in corporation tax for firms making smaller profits.
More than a quarter of SMEs want to see the government scrap corporation tax for smaller businesses, while clamping down on big firms avoiding taxes. However, they admitted the move would be very unexpected.
Osborne is set to introduce further public services cuts and hike taxes in his budget on Wednesday (16 March). The Treasury confirmed the government was facing a £18bn black hole, as revealed by the Office for Budget Responsibility.
What do experts say?
James Sherwin-Smith, CEO of alternative finance company, Growth Street, thinks the budget will be tax-raising if anything. But the chancellor would be ill-advised to hike the tax burden on SMEs "especially when they have been one of the main drivers in the country's continued economic recovery".
"It is vital that the Chancellor puts small businesses at the heart of his Budget on Wednesday to ensure they continue to flourish," Sherwin-Smith said. "Accessing appropriate finance on suitable terms continues to be a huge problem for SMEs and the government can do more to remove unnecessarily bureaucratic hurdles."
© Copyright IBTimes 2023. All rights reserved.