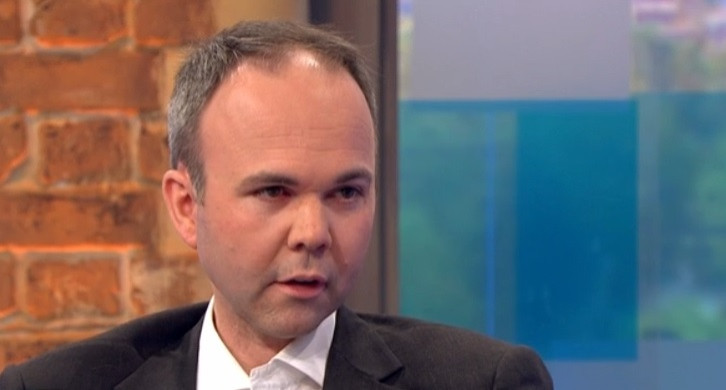 Green belt land will not be opened up to developers in a bid to solve Britain's housing crisis, the housing minister has said. The government needs to build one million homes by 2020 but is falling short of that target causing concern that rules on developing protected land could be relaxed.
MP Gavin Barwell blamed governments of the past "30 to 40 years" for allowing housing to become "more and more unaffordable". Speaking on Peston on Sunday, the Croydon Central MP said that houses of every kind could be built without carving up the green belt, which he said would be used in "exceptional circumstances" only.
"We are not going to weaken protections," he said. "We don't need to take huge tracts of land out of the green belt to solve the housing crisis." Every other alternative would be explored before green belt development got the go-ahead, Barwell explained.
Measures that could ramp up development included speeding up house building after planning applications had been granted and changing rules to allow councils to build more homes. "More people getting involved building homes the better," he told the show.
'Change of tone'
The government will this week launch Built to Rent, a whitepaper signalling a change in direction for the Conservatives who under David Cameron prioritised home ownership. The new plan hopes to deliver a more affordable and secure rental market and force developers to ensure a portion of new-builds are for affordable rent.
Barwell said the policy was a "change of tone" that would not just look at housing numbers but at where in the country homes can and should be built.
Sajid Javid, the communities secretary, said the whitepaper would "fix" the sky-high rental markets. "We understand people are living longer in private rented accommodation which is why we are fixing this broken housing market so all types of home are more affordable," he said.
'Abbott had "Brexit flu"'
Elsewhere on the show, pressure grew on Labour's Dianne Abbott after she failed to turn up to last week's Brexit vote. The shadow home secretary, whose Hackney constituency voted to remain in the EU, fell ill the day of the vote with what fellow Labour MP Caroline Flint called "Brexit flu".
Jeremy Corbyn ordered a three-line whip to vote with the government and allow Prime Minister Theresa May to trigger Article 50 next month. After Abbott's no-show, Flint said, "If she can't support her leader she should go."