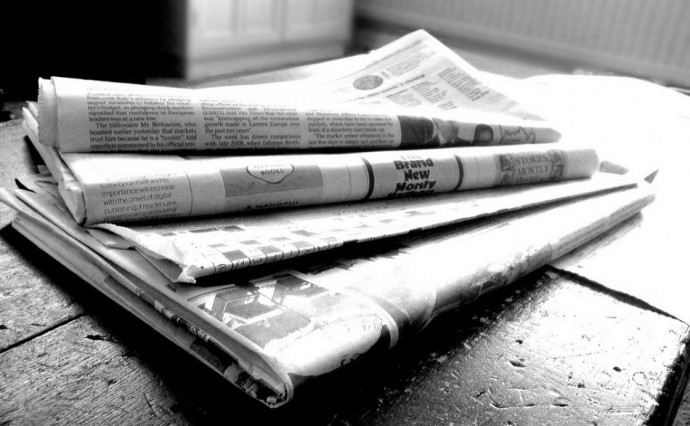 The digital age hasn't been kind to established news publishers. News Corp, for instance, pumped $30mn a year into The Daily, an iPad-specific news platform that closed after nearly two years of operations. Perhaps that was to be expected of a publication that was named for a different era ('The Daily' suggests online news is printed once a day), but it hasn't been kind to more progressive publishers either.
Take Matter, for example. Matter is a brilliant online publication that was originally designed to cover tech and science through long-form journalism. It took Kickstarter by storm in March 2012 – raising nearly three times its funding goal – and launched with a subscription-based model. Fast-forward to today and Matter is publishing on Medium having abandoned its paywall. The Daily and Matter simply couldn't get enough subscribers to pay for their offerings.
Only a handful of titles can make a paywall work and they are established publications typically focused on financial news, such as the Financial Times. If startups cannot persuade enough readers to pay for their content, they have to offer content for free. But, if content is accessible for free, how can a business grow while also paying journalists?
Generating revenue through display advertising only works for a small number of news publishers - ones that generate huge traffic. Instead, many publishers, and all startups, are seeking a new monetisation model. Platforms are currently experimenting with crowd-sourced funding, lead generation, selling advertising data, content syndication, services (such as tutorials and copywriting) and more. It's an exciting time for news startups not just because a new revenue model is there for the taking, but because startups have a particular advantage in the news industry – their small size.
The key to profitable online publishing isn't so much money-making as it is leanness. For the year ending December 2013, The New York Times Company generated over $300mn from its digital-only subscriptions and digital advertising. The problem for The New York Times Company isn't increasing its online revenues – it's reducing its operating costs, which stood at approximately $1.4bn for the year. To put that into perspective, the MailOnline, which is managed separately from the Daily Mail's print edition, reportedly broke even in 2012 with revenues of just US$50M-a-year.
But business model is only the half of it. As far as raw user experience is concerned, news platforms have only harnessed digital technology to a fraction of its potential. A case in point, traditional news organisations still present the same homepage to every reader despite readers having different interests - despite having the technology to tailor content to individual readers.
Similarly, traditional publications have largely failed to embrace digital trends, such as allowing users to contribute freely - one of the defining characteristics of the internet. Instead of giving users the tools to have their say, news platforms have to tightly control user contributions which forces readers to discuss current affairs on social platforms. A market opportunity exists not just to create a new business model, but a whole new model for news that matches digital trends.
The best days of news are ahead of her. By 2019, if not earlier, there will be a new player on the market that is global in scale and combines an original publishing model with a new business model. It will be lean and offer a user experience that's optimised for the digital age. The importance of news, the scale of experimentation within the industry, and the power of digital technology demands it. And it will change the world.
William Stolerman is founder of The News Hub, an open journalism platform that launched in August 2014.