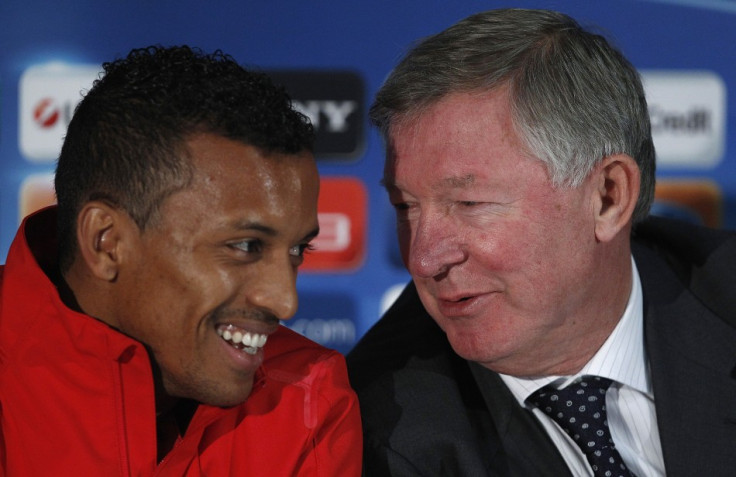 Manchester United winger Nani has warned the club's recent detractors that Sir Alex Ferguson's side retain real ambitions of winning the Premier League and the FA Cup this season.
Manchester United meekly exited the Champions League last Wednesday when they succumbed to lowly FC Basel and the inevitable doom-mongers have been quick to highlight the Red Devils' malaise.
The bold predictions of Sir Alex Ferguson's demise at Manchester United followed their 2-1 defeat in Switzerland but after their 4-1 victory over Wolves at Old Trafford on Saturday, Nani, who capped an impressive individual performance with a brace, suggests the whole squad are focused on righting the wrongs of the last fortnight.
Manchester United are two points clear of league leaders Manchester City and they face the daunting prospect of travelling to the Etihad for the FA Cup third round at the turn of the year. Despite the mounting threat posed by their Manchester rivals, Nani suggests a domestic double is the aim this season.
"It has been tough," The Portuguese winger told The Sun in the aftermath of their victory against Wolves.
"It is so disappointing to be out of the Champions League after the group stages.
"But we are still alive this season and must now do our best to win the two domestic competitions we are still in."
Meanwhile Nani's Manchester United teammate Rio Ferdinand has defended the club's younger players from the recent criticism levelled at them in light of their Champions League elimination.
The long-serving defender claims collective responsibility is the key behind Manchester United's recent successes and has backed the club to move on from their recent disappointments.
"It's true that there is no time for players to bed in at a club like United because we are always under the spotlight. But that's no excuse - we have all been there," the Manchester United star told The People newspaper.
"I came here at 23 years old and I remember very well that you don't get time to sit and think about it. This group of young players that the manager has brought in are more than capable of producing the goods.
"They are not really under question for anything that has gone on in this qualifying campaign. We (Manchester United) win and lose together, it's as simple as that.
"It's not down to any individual or particular generation of players. It's down to us all. We bounced back after 2005 and we will do it again." The Old Trafford veteran concluded.