Bumblebee gets standalone movie ahead of Optimus Prime; Transformers 5 spin-off will be 'low budget'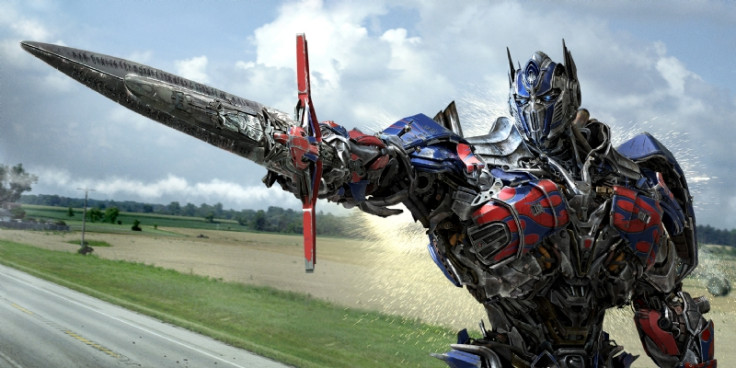 A lot is going on with the Transformers franchise. After the confirmation that Michele Bay will direct his last movie in the live-action thriller franchise, the Paramount boss has teased about the spin-off standalone picture with the fan-favourite Bumblebee in the lead.
During an interview with The Hollywood Reporter, Paramount Pictures chairman and CEO Brad Grey hinted that Transformers 5 will be the next big budget movie featuring Optimus Prime and his band of autobots. But he hinted that the small, yellow autobot will not enjoy high frequency actions as the finance for his standalone movie will be less.
"There are characters in the Transformers universe that can be and should be made into their own movies. We will make the first movie with Michael and go right into a Bumblebee movie, which will be at a lower cost," Grey said.
Age of Extinction earned almost $3.8 billion (£2.67 billion) globally but the script was harshly criticised by movie critics. Hence, the production house has set up a panel of writers with Akiva Goldsman as the lead with an aim to make the upcoming movie a critics favourite. The idea was to frame several stories based around the transformers mythology and choosing the best of them.
"We've brought in a pretty strong writing staff run by Akiva Goldsman, and they have put together eight or nine interesting stories," Grey told the website, raving about the ideas from the writer's room. "So, between that group and Steven Spielberg's guidance on a story level, these characters are a big bsiness for us to pursue."
Age of Extinction concluded with Optimus Prime's journey to the outer space in order to settle scores with the Creators. The cast and crew of the franchise are tight-lipped about how the story will proceed in the sequel.
The filming of Transormers 5 will begin in May. Mark Wahlberg will return to reprise his character Cade Yeager in Transformers 5, which is expected to premiere in 2017.
© Copyright IBTimes 2023. All rights reserved.