Transformers 5: Michael Bay confirms directing his 'last' movie in the franchise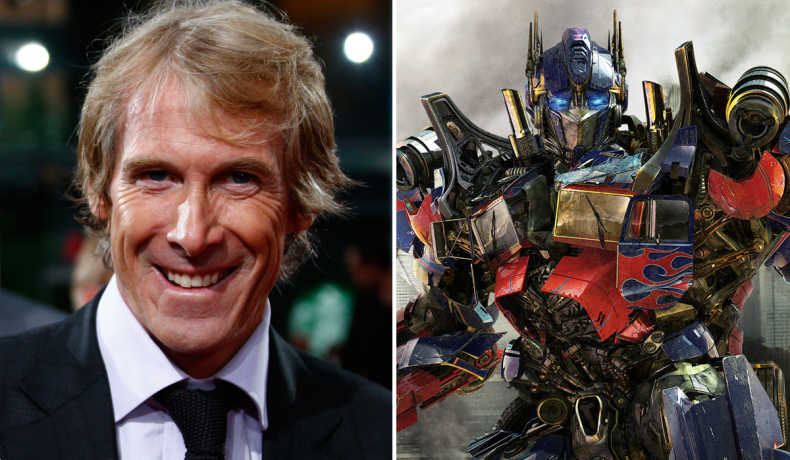 After much confusions and rumours among fans about the future of Transformers 5, Michael Bay has confirmed that he will be directing the fifth sequel to the live action thriller franchise. However, he also mentioned that the upcoming project will be his last in the Transformers series.
"I'm doing Transformers ... 5, is it?" he told Rolling Stone, confirming his involvement in the fifth instalment. But he also added that he is ready to pass on the legacy to another director for the sixth sequel as he has had enough.
"I've taken on a lot of work.... Transformers,I still have a great time. It's fun to do a movie that 100 million people will see. But this is the last one. I have to pass the reins to someone else."
The production for Transformers 5 will begin in June 2016 as chief writer Akiva Goldsman and his team are still framing a crisp story for the upcoming movie, which will not only impress the fans but also the critics, who panned Age of Extinction for a weak story and over-the-top action sequences.
Though Paramount is keeping the plot of the upcoming movie a secret, Goldsman hinted that the story will take cues from the Transformers mythology, as narrated by the Hasbro toys and comics.
"We will look at the toys, the TV shows, the merchandise, everything that has been generated by Hasbro, from popular to forgotten iterations, and establish a mythological time line. It has been designed with a lot of visual help, toys, robots, sketches and writers and artists. After that super saturation, the writers will figure out not one, but numerous films that will extend the universe," he told Deadline in July.
In the end of the fourth movie, Optimus Prime ventures into the space to seek answers from the Creators who wants to destroy humans. However, his gang of autobots remains on Earth to protects the humans from the Decepticons.
Mark Wahlberg will return to reprise his role of Cade Yeager. The movie will be co-produced by Lorenzo di Bonaventura with Steven Spielberg as the executive producer. Transformers 5 is expected to premiere in 2017.