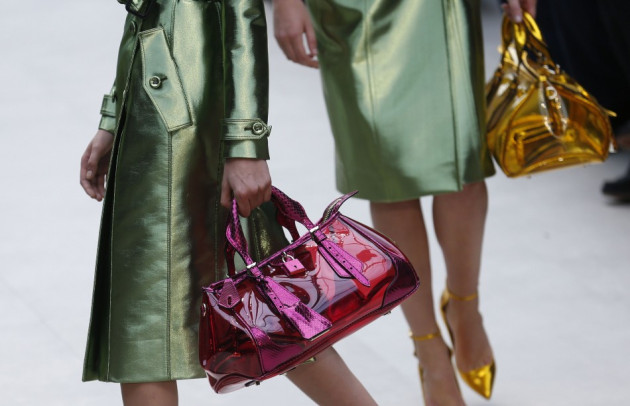 Confirming earlier warnings, Chinese sales of British fashion group Burberry Group fell in the first half of the fiscal year, although total underlying earnings rose 8 percent during the period.
In September, the 156-year-old company had warned that the slowdown in China may affect its profits, sending the company shares down almost 21 percent.
The Chinese market is expected to be crucial to the company's performance, given the slowing demand in Western countries. Earlier this year a research from McKinsey had said that China will overtake the US to account for 20 percent of global luxury sales by 2015.
Burberry's falling Chinese sales could raise more concerns on the performance of other foreign companies in the country as the world's second largest economy slows.
The firm's retail revenue in the UK also fell, but those in Hong Kong, France and Germany remained strong.
"Compared to the first quarter, Hong Kong, France and Germany maintained their robust performance, while the UK and China slowed. Korea and Italy remained weak," the company said in a release.
Stacey Cartwright, chief financial officer of Burberry, told the New York Times that the falling sales in China were partly due to the upcoming change in the party hierarchy in the country.
"Gifting is part of the Chinese culture, gifting to people who are in positions of authority, etc." she said. "Until you know how things settle down after the leadership transition, who are you gifting to?"
However, investors in London were encouraged by the overall picture and shares of the company gained 13 percent to £11.36.
"The market has reacted positively and is saying, 'OK, we have been too pessimistic about the sales outlook,' " Catherine Rolland, a luxury goods analyst at Kepler Capital Markets, told the NYT.
But Rolland said the company's performance remained unstable for the moment and hence it would not be possible to come to safe conclusions from the latest report alone.