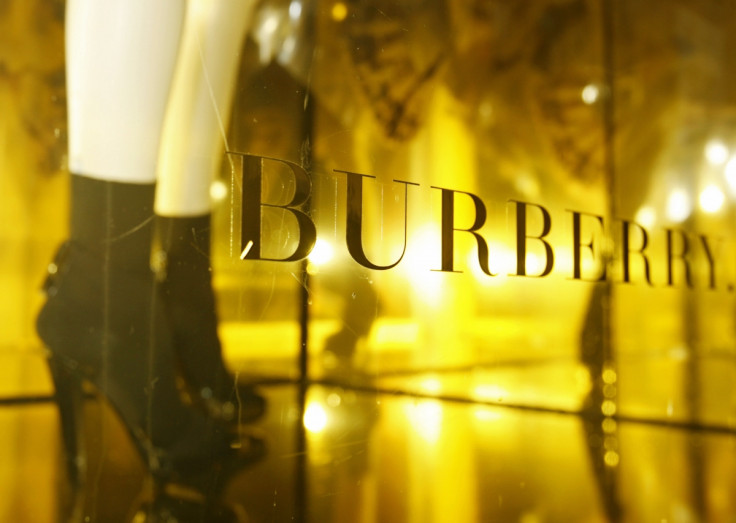 Luxury fashion company Burberry has announced a 3% fall in like-for-like sales in the first quarter, blaming "challenging" market conditions for the downturn.
Underlying revenue – which strips out the impact of the exchange rate – was unchanged at £423m (€509m; $562m) in the three months to 30 June period compared to a year ago.
Sales dropped across all major regions, including a double-digit drop in the crucial Hong Kong market.
The British firm expects to take a 10% hit to its wholesale revenue in the first half of the financial year amid slowing demand from wholesale customers in the US and elsewhere.
Its chief executive Christopher Bailey is to step down next year to focus on his creative director role at the company.
"In what remained a challenging external environment, underlying retail sales were flat in the first quarter," Bailey said in a statement.
Burberry unveiled plans in May to revamp its retail operations in a bid to make annual savings of at least £100m by 2019.
"We continue to focus on managing our business with agility while implementing the ambitious evolution of our strategies and ways of working we outlined in May, to position Burberry for long-term growth," Bailey added.
"These plans are now well underway and on track to deliver our financial goals."
Leadership change
Bailey accepted a 75% pay cut last month due to the downturn in sales and will be replaced as Burberry CEO by Marco Gobbetti – head of French luxury goods brand Celine – next year.
He will become president and remain chief creative officer and lead Burberry alongside Gobbetti, with the duo reporting to the company's chairman Sir John Pearce.
Its share price jumped nearly 8% higher after news of the change emerged on 11 July.
"I am very excited that Marco Gobbetti is joining us as chief executive officer and as a partner to me," Bailey said.
"Marco brings incredible experience and skills in luxury and retail with him that will be invaluable to us."
Pearce added: "The board firmly believes that these new leadership roles coupled with actions, identified in the recent business review, will significantly enhance our ability to deliver long-term sustainable growth and sector outperformance over time."