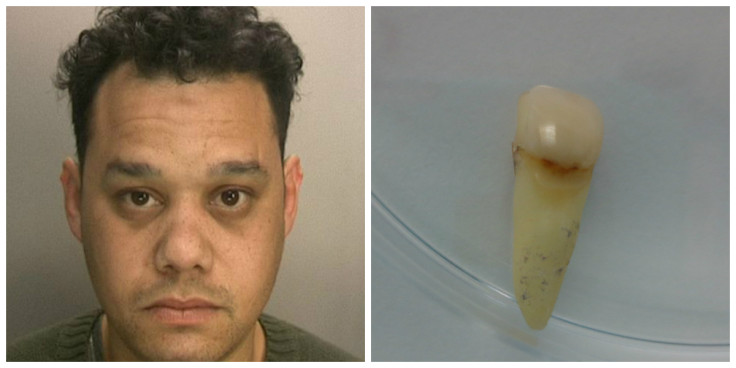 A burglar got more than he bargained for when he took on 93-year-old Rose Parker and her 66-year-old son Ron on 8 May. Lee Francis, 39, fled the scene after he was confronted by Mr Parker, but not before losing a tooth in a resulting struggle.
After breaking into the Parker's home, Francis was tackled by Mr Parker, who said his "Rugby training kicked in" during the incident at his Castle Bromwich home in the West Midlands.
However, in an act that would prove to be Francis' downfall, he bit Parker's finger so hard he fractured it and damaged a tendon.
When Mrs Parker came in to find the attack taking place, she expressed her displeasure against Francis using her walking stick. She said: "I came in and they were lying on the floor and he was biting my son, so I got my stick and I was poking him and hitting him.
"I've never had a fight with anyone in my life," she added, she said to the BBC.
Also surprised by his mother's force, Mr Parker said: "Mum came in and gave him a whack over the head with her walking stick. How she got up, I've no idea."
After Francis vanished into the night with £2,000 worth of valuables from the property, officers investigating the burglary were handed a vital piece of evidence, over a month after the attack took place.
On July 19 a tooth was discovered in the washing machine which, it transpired, belonged to Mr Parker's assailant.
Detective Chief Inspector Anthony Tagg of Solihull Police said: ""During the scuffle a washing basket was upended and it seems that one of Francis' teeth − which fell out due to the ferocity of the bite − ended up mixed in with the dirty washing.
"It stayed undetected for several weeks until the residents heard it rattling around in the washing machine."
The tooth, of which police said it was initially unclear whether it belonged to a human or an animal, was then matched by DNA to Francis, who admitted burglary and assault at Birmingham crown court.
After admitting to a further charge of drugs production, Francis was jailed for six years and four months at Birmingham crown court.
Tagg said of the attack: "This was a really nasty incident. At one stage he [Francis] also grabbed him [Parker] around the neck and threatened to strangle him.
"Francis has rightly been sent to prison for a considerable period of time."