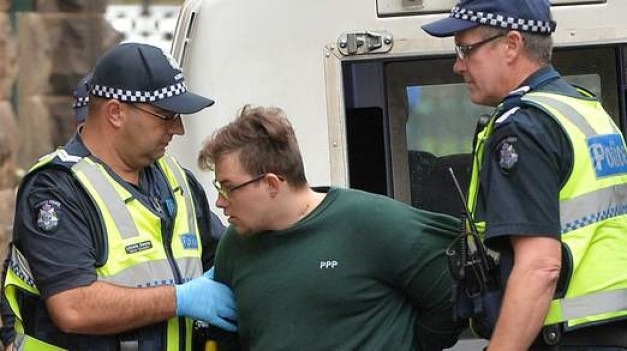 A burglar has been sentenced for life in jail by an Australian court after he was found guilty of brutally murdering a 10-month-old boy in a savage attack.
In a ferocious attack 21-year-old Harley Hicks hit the Zayden Veal-Whitting more than 30 times in the face and head as he lay in his cot.
He bludgeoned the baby to death with a homemade baton made of copper wire wrapped in tape in a burglary spree in Bendigo, Victoria state in June 2012.
Zayden's mother found her severely beaten son as she went into his room to wake him and pulled back a blanket covering his face.
He was then taken to hospital where he was pronounced dead.
Sentencing Hicks to life in prison, serving a minimum of 32 years behind bars, Supreme Court Justice Stephen Kaye said his crime was "utterly evil."
Mr Kaye said: "He (Zayden) was utterly harmless, defenceless and helpless. Any human being with even a shred of decency and humanity could only feel compassion, tenderness and protectiveness towards an infant in those circumstances.
"By contrast, you inflicted a brutal bashing, with a lethal instrument, on that baby. You crushed his skull, you savagely beat him with at least 30 blows.
"It is almost unthinkable that any human being could have carried out such a sickening crime that you have committed. What you did was totally and utterly evil."
The Bendigo court heard that Hicks admitted to police that he was high on marijuana and crystal meth before the murder, but gave no reason for attacking the baby.
His defence team had suggested it was because he disturbed the infant while attempting to commit a burglary.
Eleven cars and homes in the Bendigo neighbourhood were broken into on the night of the murder.
Hicks admitted carrying out some of the burglaries and items taken from Zayden's home and the baton used in the murder were found in a raid on his house.
Hicks, who denied the killing, showed no remorse or emotion as the sentence was handed down.