The Burkina Faso government has declared three days of national mourning after 28 people were killed and a further 56 injured when Islamic extremists conducted a coordinated attack on two hotels and a café in downtown Ouagadougou.
On Friday (15 January) night at around 7.30pm, jihadists from the Al-Qaeda in the Islamic Maghreb (AQIM) carried out the brutal triple attack which ended in a bloody shootout the next morning. They attacked two hotels, the Splendid Hotel and The Hotel Yibi opposite, along with the Cappuccino Café next door to the Splendid.
All of the locations were said to be popular with visiting foreigners and UN security staff. Of those slain, six were from Canada, the country's Prime Minister Justin Trudeau announced.
At least four of the assailants were killed in the attack, with reports suggesting some of the jihadists were women. Eye witnesses said that during the attack the killers let off explosives and were screaming "Allahu akhbar" (Arabic for God is great) while moving to and from injured people, touching them to see if they were alive, and if they were responding, executing them.
"They started shooting, shooting, and everybody lay down on the ground," said Mariette to the BBC, after she escaped from the hotel with her younger sister . "As soon as you lifted your head they would shoot straightaway, so you had to pretend to be dead. And they even came to touch our feet to check if we were alive. As soon as you were alive, they would shoot at you."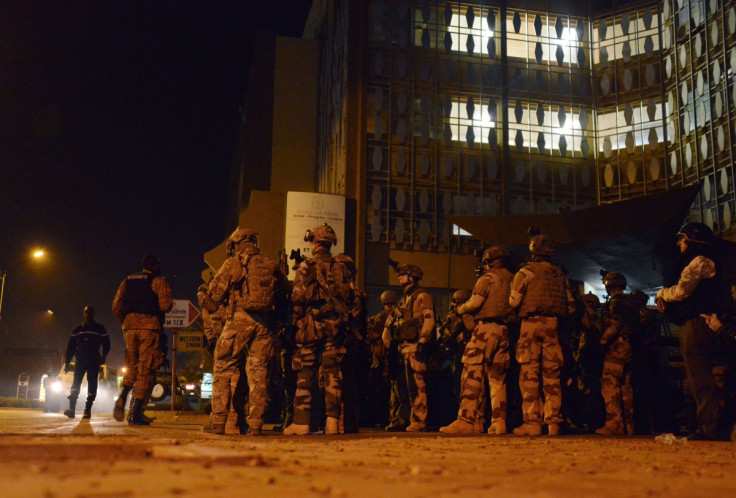 The 12-hour siege at the Splendid Hotel was brought to an end after a joint operation by local military and French security forces. Burkinabe Security Minister Simon Compoare said 176 hostages had been rescued from the three buildings.
He added that of the bodies discovered at least three were "very young". The dead included five Burkinabe citizens, two French nationals, two Swiss one 67-year-old Dutch volunteer, an American missionary, and the Italian owner of the Cappuccino Café and his five-year-old daughter.
The Burkinabe government added that an Austrian doctor and his wife were kidnapped on Friday night near the border with Mali. In November last year, an AQIM attack on the Radisson Blu hotel in Bamako, capital of neighbouring Mali, left 19 people dead.