As 2017 comes to a close, Twitter has revealed its end-of-the-year statistics including its most retweeted and liked posts of the year. However, despite being incredibly active on the platform this year, US President Donald Trump did not make the list.
On the other hand, three tweets by his predecessor, Barack Obama, made the cut.
Obama's top tweet on "The 9 Most Retweeted Tweets of 2017" was one with a Nelson Mandela quote that was posted after the deadly white supremacist march in Charlottesville, Virginia, in August.
"No one is born hating another person because of the colour of his skin or his background or his religion..." Obama's personal @BarackObama account tweeted.
The tweet was the second-most retweeted tweet of the year, beaten only by 16-year-old Carter Wilkerson's request to Wendy's for a year's supply of free chicken nuggets that drew 3.6 million retweets. It was also the most-liked tweet of 2017 and in Twitter history.
Two other tweets by the former president made Twitter's list of most retweeted posts of 2017.
Many Twitter users who noticed this mercilessly taunted Trump in light of his constant references and criticism of Obama as well as his frequent, quick-fire use of Twitter. One person said "this will drive 45 mad".
"Money can buy a lot of things. One thing it will never buy Trump is class," one person tweeted. Another simply said: "Sad!"
Here are the top 10 most retweeted tweets of 2017:
1. In May, 16-year-old "Nugget Boy" Carter Wilkerson's tweet made Twitter history bagged the top spot as the most retweeted tweet of all time with over 3.6 million retweets, surging past Ellen DeGeneres' famous 2014 Oscards selfie.
After the teen from Reno, Nevada, jokingly asked Wendy's how many retweets would it take to win a year of free chicken nuggets, the fast-food chain replied: "18 million."
"Consider it done," he responded, unknowingly triggering a viral hashtag #NuggsforCarter, an emoji and millions of retweets from people across the globe. Even celebrities and politicians mentioned him in tweets pushing the tweet towards the absurd goal that was ultimately conquered.
2. Barack Obama's response to the violent white supremacist rally in Charlottesville with a quote from late South African president Nelson Mandela was the second most retweeted post of 2017. It was also the most liked tweet of all time.
3. The third most retweeted post of 2017 came from the Pennsylvania State University Interfraternity Council that pledged to donate 15 cents to Houston relief efforts for every retweet it gained. The tweet drew over 1.1 million retweets.
4. After the horrific terrorist attack in Manchester killed 22 people at a Ariana Grande concert, the singer tweeted: "broken. from the bottom of my heart, i am so so sorry. i don't have words." Her post was retweeted over 1.12 million times and was the second most-liked tweet of 2017.
5. The fifth most retweeted post came from Obama who tweeted the final line of his farewell address that was delivered at McCormick Place in Chicago.
6. After Linkin Park's lead singer Chester Bennington killed himself in July at the age of 41, the group tweeted a photo of him surrounded by fans at one of their concerts. It was the sixth most retweeted post this year.
7. After Golden State Warriors point guard Stephen Curry said he didn't want the team to make teh the traditional commemorative visit to the White House after their 2017 championship victory, Trump angrily took to Twitter saying, "Stephen Curry is hesitating, therefore invitation is withdrawn."
Cleveland Cavaliers star LeBron James immediately hit back at the president in a tweet that drew immediate praise and more than 661,000 retweets.
8. Another tweet by Obama that made the list was posted on 20 January - his last day in office and the day President Donald Trump was inaugurated.
9. In September, Detroit Lions' Sam Martin pledged to donate 6 pounds of dog food for every retweet received to Houston after the city was battered by Hurricane Harvey.
10. In August, former Viner and social influencer Seth Joseph tweeted about suicide prevention and noted that one person ends their life every 40 seconds.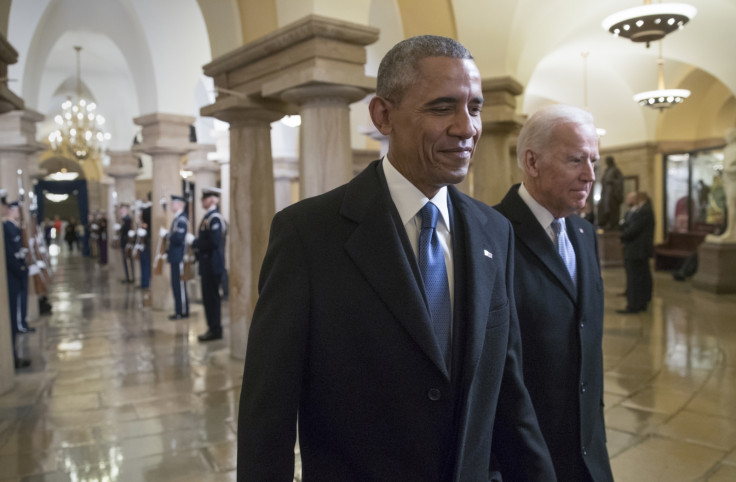 Here are the three most liked tweets of 2017:
1.
2.
3.