Abu Dhabi: 'Burqa killer' stabs US teacher to death in ladies toilets of shopping mall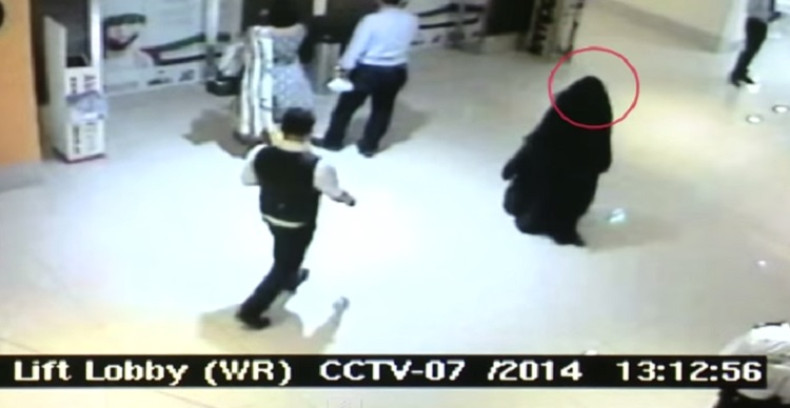 A murder probe has been launched after an American school teacher was stabbed to death by a "burqa-clad" attacker in a toilet at a shopping mall in Abu Dhabi.
The Interior Ministry said the mother of 11-year-old twins boys was stabbed on Monday with a sharp tool in the ladies toilets at a supermarket in Boutik Mall on Reem island.
She was taken to Sheikh Khalifa Medical City but died later from her injuries.
The 37-year-old victim, who worked as a kindergarten teacher at a private school in Abu Dhabi, has not been identified.
Colonel Rashid Borshid, director of the criminal investigation department of Abu Dhabi police, said the attacker remains at large and it is not known whether it was a woman or a man in the burqa.
Detectives have now released CCTV images showing the suspect - whose gender is unknown - lay in wait for the teacher for an hour.
"Police found the woman lying on the floor bleeding," he said.
"She had serious wounds after being stabbed with a knife during a brawl with the attacker.
"No reason has been established yet as to why the woman was murdered. The attacker fled the scene after stabbing the woman."
The suspect was described as wearing a black abaya, the cloak often worn by Muslim women, and gloves.
Borshid added: "Community policing is now taking care of the two boys and will provide them with shelter and all necessary support until their father, who stays outside the UAE, arrives."
Reem island is a residential, commercial and business development connected to Abu Dhabi city centre. Expatriates mostly live on the island, which includes the prestigious Boutik Mall, which opened in 2011.