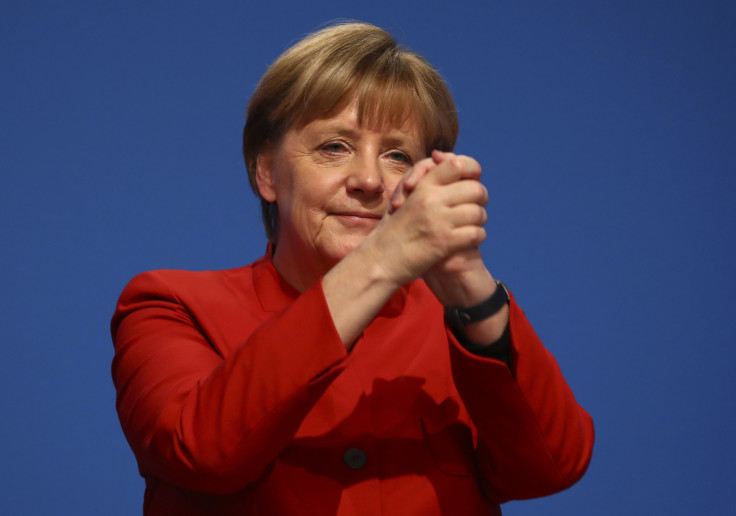 Chancellor Angela Merkel has said the the burqa "should be banned, wherever legally possible" in Germany.
Merkel's comments came during the annual conference of her Christian Democratic Union (CDU) party in Essen in western Germany on Tuesday (6 December). The German leader recently declared that she would seek another two-year term in office, which would be her fourth as Chancellor.
She has been CDU chairwoman since 2000. German presidential elections are set to take place in February 2015.
"German law takes precedence over sharia," Merkel said at the two-day congress. "The full face veil should be banned, wherever legally possible," she added as the crowd responded with extended applause.
Merkel's comments came a week after Dutch lawmakers in the lower house of parliament approved a ban on coverings – including Islamic face veils such as the burqa and niqab – in some public places, such as schools, hospitals and on public transport. Those contravening the rules face fines.
Merkel has been at Germany's helm for 11 years, but she acknowledged that she faces her biggest test yet following the refugee crisis and her "open-door" policy, which saw about 890,000 asylum seekers arrive in the country last year. Her approach led to a discord within party ranks and around the country as opponents pointed the finger at the policy for last year's sexual attacks in Cologne on New Year's Eve.
"A situation like the summer of 2015 cannot, should not and must not be allowed to repeat itself," Merkel declared. "That was and is our, and my, declared political aim." She also said that not all refugees who arrived will be able to stay, "but every single case will be reviewed."
During her speech, Merkel also hit out at hate speech on the internet and issued a rallying cry. "All of our people determine who the German people are," she said. "And not just the few, no matter how loud they might be."