Burundi: 900 deaths estimated as conflict between Nkurunziza and opposition rages on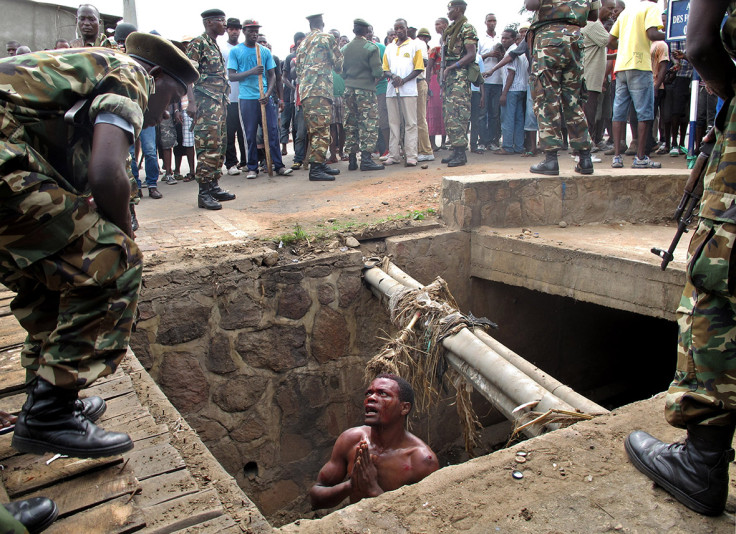 The death toll in Burundi may have been greatly underestimated, with latest numbers almost double that of the United Nation's December estimates, a political analyst specialised in Burundian affairs has claimed.
Burundi's deadly violence erupted after President Pierre Nkurunziza announced a controversial decision to run for a third term, which he won in contested elections in July. The opposition said he was violating the constitution's two-term limit as well as the Arusha agreement that ended Burundi's 12-year civil war in 2005.
On 17 December, Zeid Ra'ad Al Hussein, the United Nations (UN) high commissioner for human rights said that the country was on the verge of civil war because of a campaign of political repression and violent unrest that killed 400 people and perhaps considerably more. He added almost 3,500 had also been arrested in Burundi.
Between '800 and 900 deaths'
However, Cara Jones, an expert on Burundi with extensive contacts in the nation of 10.4 million, said her latest research has found that between 800 and 900 people had been killed since April.
"The last set of numbers run have put the death toll at somewhere between about 800 to 900 - and that is cross-checked from internal (Burundi forces), UN sources and Medecins Sans Frontieres (MSF) and Red Cross body counts," Jones told IBTimes UK in an exclusive interview on Thursday (14 January). "The last time these numbers were crunched down was early January."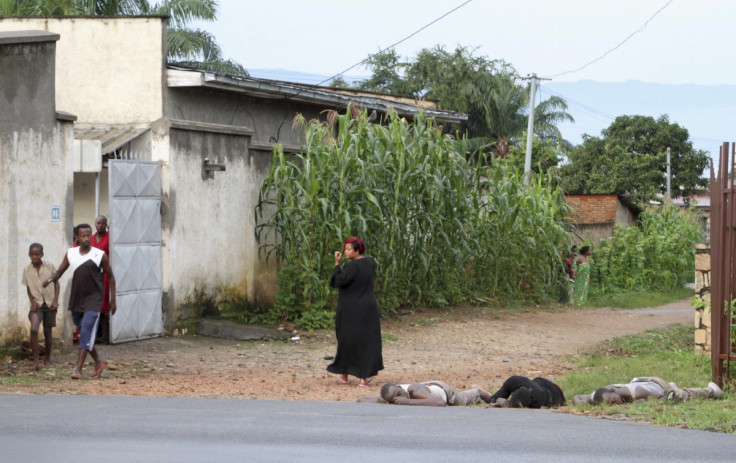 Scores of bodies are reportedly still being found in the streets, or in ditches and dozens of civilians have simply disappeared, members of their families have told IBTimes UK.
Both sides of Burundi's bitter confrontation are reported to have taken part in acts of torture and killings - including armed forces, supporters of the ruling CNDD-FDD party as well as opposition parties and a number of armed groups such as the Forebu and RED-Tabara.
"To me, the situation doesn't look like it's changing at all - in fact it's evolving to get more violent, especially as we are hearing more testimonies of rapes, and the biggest crisis of all is that we still have refugees coming, so something is going on, and we have no idea what it is or how to stop it."
International community's actions 'ineffective'
While the African Union has threatened unspecified sanctions should any of the sides fail to turn up to the negotiation table in Arusha, Tanzania, on 6 January and again on 16 January, Burundi's regime has rejected dialogue with CNARED - an alliance-in -exile of several opposition movements.
The African Union said in December it was ready to send 5,000 peacekeepers to protect civilians in Burundi, but Nkurunziza has said that Burundians would fight against any peacekeepers.
"Anyone's actions now seem rather ineffective when you have kidnappings, extra-judicial tortures and bodies still being found in the streets," Jones added.
The UN Security Council, which was told earlier this month that the world body would not be adequately prepared to act should the worst scenario of violence occur in Burundi, will hold meetings following a visit of experts to Burundi next week - between 20 and 22 January.
© Copyright IBTimes 2023. All rights reserved.