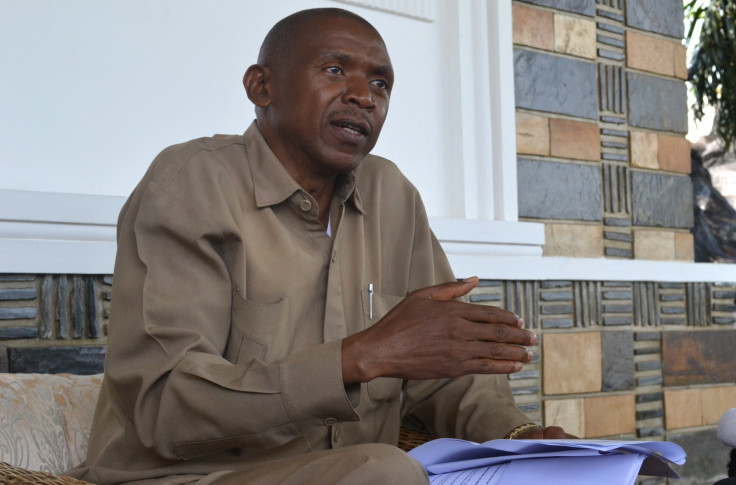 A former Hutu rebel leader has warned that civilians could take up arms if East African leaders fail to take action against Burundi President Pierre Nkurunziza who is running for a third term in office.
Speaking ahead of the East African leaders' emergency summit to discuss the Burundi crisis tomorrow (13 May) in Tanzania, Burundi's main opposition leader Agathon Rwasa told IBTimes UK that the outcome of the meeting would determine whether Burundians became civilian warriors.
The meeting is aimed at breaking the political deadlock in Burundi and ensuring the country holds peaceful elections.
Twenty people have been killed and scores wounded since 26 April, when Burundi's ruling CNDD-FDD party nominated Nkurunziza to stand for re-election, triggering daily, often violent protests.
Demonstrators claim Nkurunziza's bid to prolong his 10-year tenure is "unconstitutional" and violates the Arusha Accords, agreed to at the end of a 13-year civil war (1993-2005) that killed an estimated 300,000.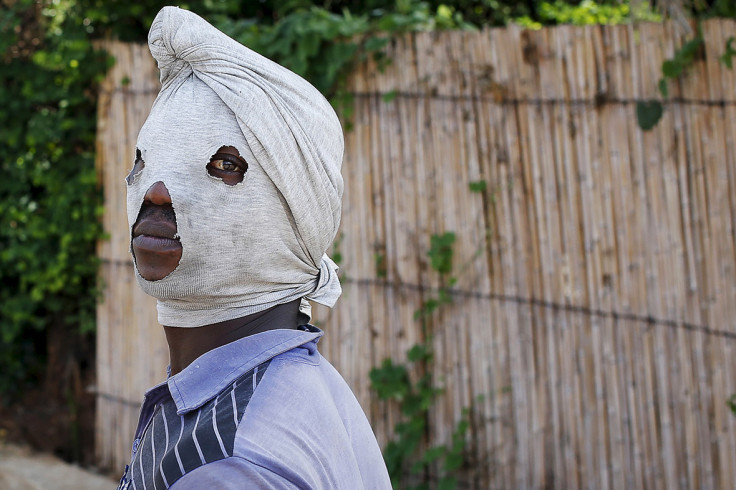 Civilians have the right to take up arms
"We are saying that the violation of the Arusha Accords is not a Burundo-Burundian affair, but one that is both Burundian and international," Rwasa, leader of the former ethnic Hutu rebel group National Forces of Liberation (known by its French acronym FNL), told IBTimes UK from his home.
Rwasa, who registered his candidacy for the presidential election under the FNL banner on Saturday 9 May, is demanding that there is a regional initiative led by the East African leaders who helped draft the agreement as well as the United Nations and European Union, who financed it.
"They must break their silence and come out of their diplomacy to tell Nkurunziza that his third term is unacceptable. If they don't manage to say it [during the 13 May meeting] and if Nkurunziza continues to fire on civilians, protesters will also have the right to take to arms to defend themselves. Then, that will be catastrophic, and worse."
So far, Nkurunziza has insisted he would stamp out the protests that have rocked the country, as presidential communications chief Willy Nyamitwe told IBTimes UK on 7 May.
"If protesters say they will fight to the death, they have opted for the path of war. If they choose the path of war, the country has defence and security forces that it will use to defend the state against this attack. And we will use these tools to stamp out this attack and bring some order in our country," Nyamitwe said at the time.
Millions of refugees
If people are armed, Rwasa claims, Nkurunziza would be the first person to have to answer to them, because the protest "is only against his candidacy".
"Winning this election paves the way for him to reign in the most dictatorial way possible that has ever existed in this country. The international community is going to isolate us because they will not collaborate with someone like that. With our growing population and no allies, this country will become unliveable."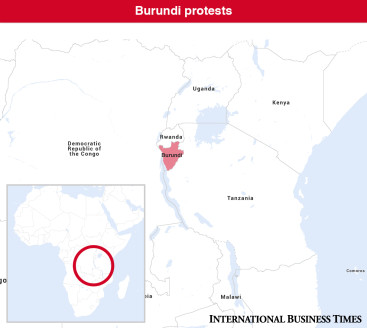 If the elections take place as planned on 26 June, and if Nkurunziza wins, Rwasa warns Burundi will face an outpouring of migrants "in the millions" trying to reach neighbouring and far-flung countries.
"Is the international community ready to welcome this flow of refugees?" he asked.
"For the interest of Burundi and that of the stability of our region and the entire Africa, everyone must be unanimous that the president must not run for elections. The international community must get it across to him during Wednesday's meeting in Dar es Salaam."
Impose sanctions, says Rwasa
According to the former militia chief, leaders at the meeting need to outline a series of sanctions in a similar manner to those set out by the US and the European Union against Russia for its alleged role in the Ukrainian war.
"They must isolate his regime, and we demand for targeted sanctions to be applied against Nkurunziza and his entourage who kill civilians. That's the only way for them to come to their senses."
Rwasa suggests the international community impose sanctions similar to those against Russia, including diplomatic measures and restrictive measures, such as asset freezes and visa bans.
The former rebel leader also advocates international mandates be applied "if needed".
"They should be banned to travel, as they are forbidding us to travel freely in ours," he explained.
Death threats, attempted assassinations
The FNL has said it believes it is vital that the elections are postponed because the security conditions have not been met. The electoral campaign, which started on Sunday 10 May, has been tainted by claims of political persecution and intimidations.
"We cannot pretend to lead a democratic electoral campaign when arms are circulating within the civil population. These are not allegations," Rwasa said, pointing to reports that the ruling party youth wing, known as the Imbonerakure, are employed as election muscle and "are armed and wearing police uniforms".
"They throw grenades, are out of control, with impunity. We know that the power has always tried to annihilate the opposition – and I am one of them."
The evidence of this, Rwasa says, is the attempted assassination of his wife on 15 March when she was attacked in a hair salon in the Asian district in the centre of the capital, Bujumbura.
A suspect, who has not yet been identified, walked into the salon and shot her at point-blank range. Luckily, Rwasa says, two bullets only injured her left ear. Burundian Police confirmed the attack took place and said it has launched an investigation.
The former rebel leader claims his wife was attacked by "people from the presidential services", from the national intelligence service (SNR), which takes its orders "directly from the president".
"They used state means to conduct the operation, in terms of transport but also logistics with heavy arms. This operation came from the state coffers," Rwasa said. "She was attacked because she is the wife of an opposition leader, who they have always tried to eliminate. Thank god, they have not yet managed to put me down."
Rwasa, who is among eight presidential hopefuls, claims sources have told him that killing his wife was just the start of a plan that would come to fruition at her funeral.
"At the funeral, they would kill us all, because the opposition, members of the party, friends and members of the civil society would attend. That way, the CNDD-FDD could run the country without being hindered."
Burundi's government has strongly denied any such allegation.