Burundi crisis demands fourth refugee camp in Tanzania with influx at critical mass
Three existing camps at full capacity face rapid flow of refugees, with 1,000 people arriving per day.
As Burundi's refugee crisis extends into its 20th month, neighbouring country Tanzania is struggling to cope with the large continued influx of displaced people, a medical humanitarian organisation has warned.
Some 290,000 refugees – over three quarters of whom are Burundian – are currently living in Tanzania's overstretched camps in Nyarugusu, Mtendeli and Nduta.
After authorities announced Nduta was full in November 2016, the camp continued to welcome refugees. Home to 117,000 people, Nduta camp is now functioning at more than double its intended capacity according to Médecins Sans Frontières / Doctors Without Borders (MSF). With 600 to 1,000 people arriving per day, the camp is expected to reach 150,000 by mid-April.
David Nash, Head of Mission for MSF – who commands national and international NGOs, UN agencies and Tanzanian authorities "who are doing the best job they can possibly can to provide assistance" – expressed fears that the enormous strain on resources could mean aid would soon be unable to meet the basic needs of Burundian refugees.
January 2017 saw the largest rate of new arrivals in a single month, since the start of the Burundian crisis in May 2015, with just under 19,000 people crossing the border into Tanzania, according to the UNHCR.
While he could not comment on the reasons for the influx, Nash told IBTimes UK, "People are seeking refuge and they are coming in big numbers, and have been doing so for some time".
"Six months ago, new arrivals were running at about 2,000 or 3,000 a month. In January (2017), that figure shot up to nearly 19,000 a month."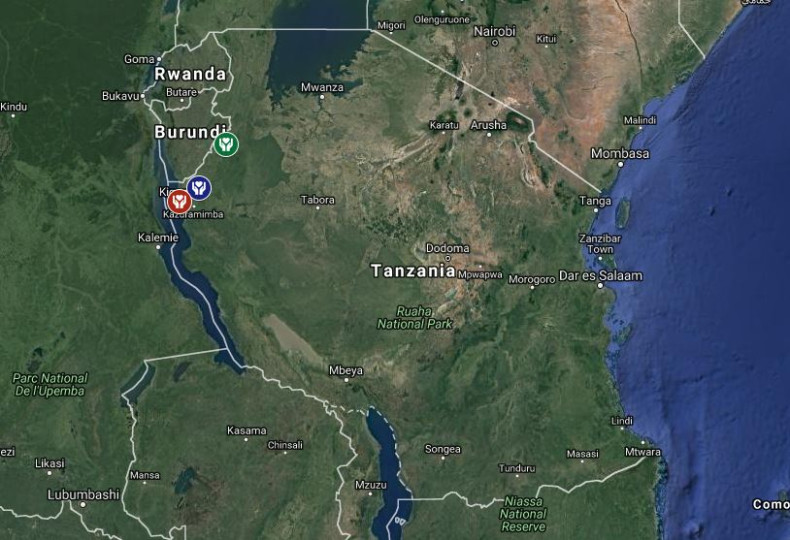 He said: "When they get here, most of them have had a tough journey and they are coming destitute – without much more than the clothes that they stand up in. When they get here, they need a lot of assistance."
The problem is that the resources at hand to provide that support are not being stepped up enough. Put into context, Nash said that in terms of mass area, each camp can mirror the scale of a notable British town with Nduta the size of Stratford-upon-Avon, with the other two – Nyarugusu and Mtendeli – equalling Gloucester and Weymouth.
Everyone who arrives needs to be given the most urgent assistance – food, water, shelter, hygiene and healthcare. Education is provided later on. Ideally, each family would be given its own shelter – an edifice similar to a garden shed – but in the short term it usually comes in the form of a shelter made from plastic sheets and bits of timber. "This means they can be together as a family."
But with the population in the camps growing so rapidly, existing resources have come under a lot of stress, access to water is limited, and providing shelter is now a big concern.
"When there were only 2,000 to 3,000 arrivals every month, the agencies that were providing shelters could keep pace with it. Even up to 10,000 they could keep pace. Right now, however, they do not have the resources to do so."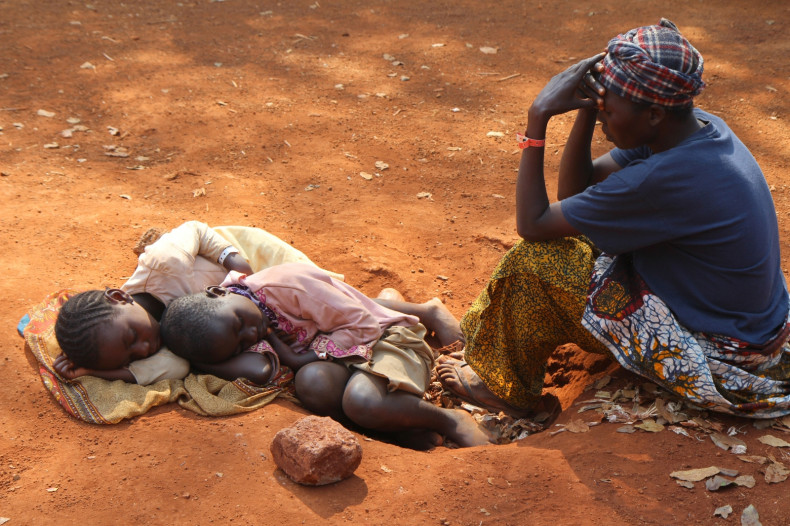 "Families can no longer be given those individual shelters, and they are now going into 'mass shelter' – 200 people put into a big tent which at times is merely a plastic sheet."
These overcrowded living conditions have led MSF to issue a health care warning. "This is the malaria season. Because living conditions can be really poor and stagnant water becomes an issue and creates breeding grounds for mosquitoes. If you have 200 people in one tent, malaria goes wild." In two of the camps, MSF teams have already treated 17,000 cases of malaria.
Aid actors have called for a fourth camp site to be identified, and IBTimes UK understands the issue is still being discussed. "Hosting big numbers of refugees is a big burden on a country like Tanzania, which is not the richest country in the world by a long way – but it is currently hosting over 300,000 refugees. If we urge for a fourth camp to be opened, the local community need assistance."
In September 2016, during the Summit for Refugees and Migrants in New York, 193 member states declared they would achieve a more equitable sharing of the responsibility for global refugees. "At the moment, this international response is not being stepped up."
For almost 40 years, Tanzania has welcomed thousands of refugees fleeing conflict in neighbouring countries of the Great Lakes Region.