Burundi refugees: Hundreds of thousands face bleak future in Tanzania's crowded camps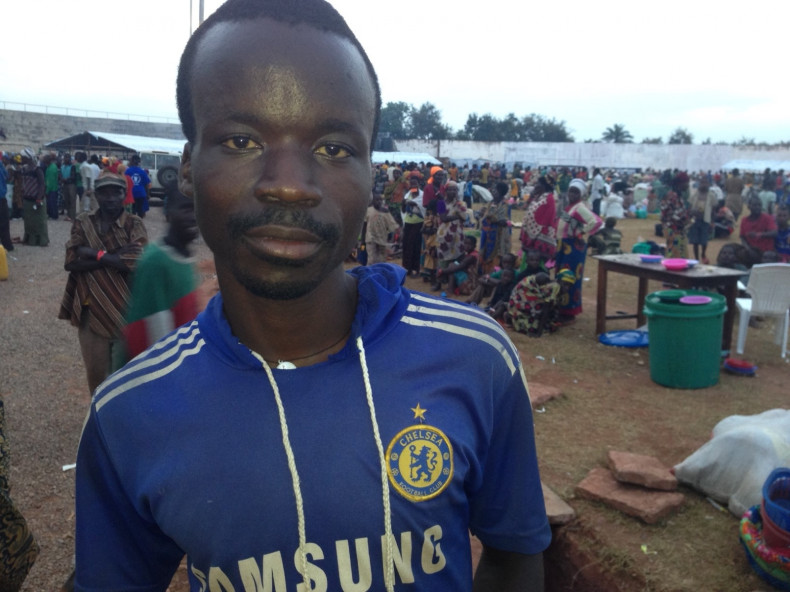 Nathanaël Hatungimana's life is on hold, and the worst thing about it is that he does not know when or if it is going to change. The 27-year-old sciences student is due to return to university this year, but this looks very unlikely.
Along with over 107,000 other people, Nathanaël fled his native Burundi, looking to escape violence that they say could reignite tensions of a civil war era, which killed some 300,000.
"There was violence in the neighbourhood where we lived," Nathanael told IBTimes UK in Kigoma, Tanzania.
"There was a group that was getting together to show that they were against the President's decision to run for a third term. They wanted to show their anger and sadness. Because of the tensions that reigned there, and that were aggravating day after day, everyone around us took the decision to leave and go to a country that is more peaceful than Burundi."
The young man left the Makamba Province in southern Burundi, a crossing point between Tanzania, and walked "at least for a whole evening" with his mother, who is in her sixties and two twenty-something sisters.
A Burundian refugee family jostles for a meal in the open at the Lake Tanganyika stadium in Kigoma on 19 May, as they await to be transported to the Nyarugusu camp.
Reuters
Around midnight the next day, the family arrived in Kigunga beach - the first point of entry from Burundi near the Tanzanian border - a village that now hosts between 35,000 and 40,000 people, according to UNHCR's Tanzanian spokesperson.
After spending days there, Nathanaël was ferried aboard the MV Liemba, a passenger and cargo steamer that runs along the eastern shore of Lake Tanganyika, to the Lake Tanganyika Stadium in the township of Kigoma makeshift transit centre.
'Only one meal a day - but we thank god for that'
Now, he finds himself in the middle of the stadium, where between 2,000 and 2,500 refugees are waiting to undergo basic health checks and be fed - about 200 people are split between the two medical treatment areas at the time of publication.
Having left his community to escape violence, Nathanaël, a Chelsea Football Club fan, finds himself in a place where finding enough food is a struggle.
As he waits in line to receive a ration of food among crying babies and extenuated children - some whose families trekked for three days to arrive at the border - the young man explains he has only been able to find "a small quantity of food" since arriving in Tanzania.
"There are a lot of people here. I can only find a small quantity of food. Every day we have only eaten one meal. Only once for the whole day - but we thank god for that," he added, smiling.
As for many lying on their chitenjes (the colourful pieces of fabric which women wrap themselves in) and quilts, cholera is another immediate threat to Nathanaël's prospects.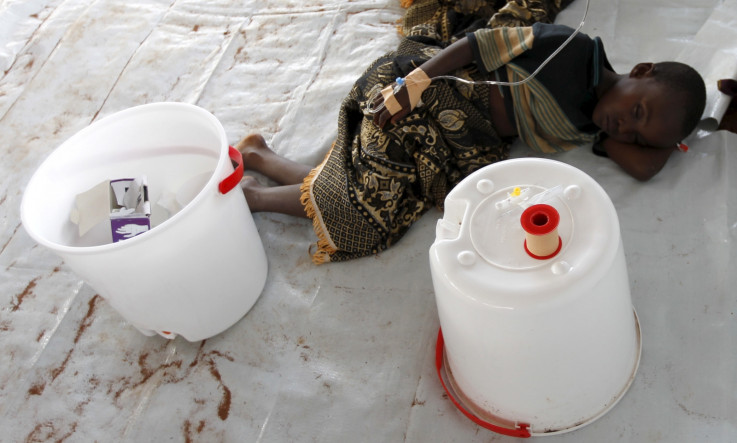 A Burundian refugee child sleeps as she receives treatment in the makeshift clinic at the Lake Tanganyika stadium in Kigoma on 19 May amid a cholera outbreak
Reuters
It is during checks in Kigoma that refugees have been diagnosed with acute watery diarrhoea and some cases of cholera, which has already killed 15 refugees since the start of the exodus in April.
UN refugee agency and aid organisation Oxfam have been forced to take emergency measures to stem an outbreak of severe watery diarrhoea and cholera, after out of 77 patients tested so far, 13 samples came back positive for cholera, according to the UNHCR.
Political wars fuelling fear
Most of the families surrounding Nathanaël fled rising violence and intimidation, mainly by the Imbonerakure - the feared youth wing of Burundi's ruling CNDD-FDD party - in the run-up to the country's June's presidential elections for which President Pierre Nkurunziza is seeking a third term.
Protesters across the tiny country accuse him of violating the constitution and the Arusha Peace Agreement, which says the president can only stay in power for two terms.
Nkurunziza's supporters argue the president's first term should not be counted as he was chosen by the parliament and not by the people in an election as is specified in the agreement.
Because of fears that the political crisis could spiral out of control, Nathanaël believes only Nkurunziza's candidacy withdrawal could bring back the peace that the country enjoyed until this spring.
"With this government I don't know if the country will get better, it will take a long time before it does. That's why most of us [refugees] have promised to never return there."
Facing a bleak future
With prospects so bleak, it is little wonder that the young man, who studied at Kanyosha Municipal Lycée,laughs off the idea of planning for his future.
"Because of our situation, I don't see what I am going to do there. Before I got here, I didn't have the time to finish my studies to do something for my country, and so I haven't had the time to prepare to have children of my own," he jokes.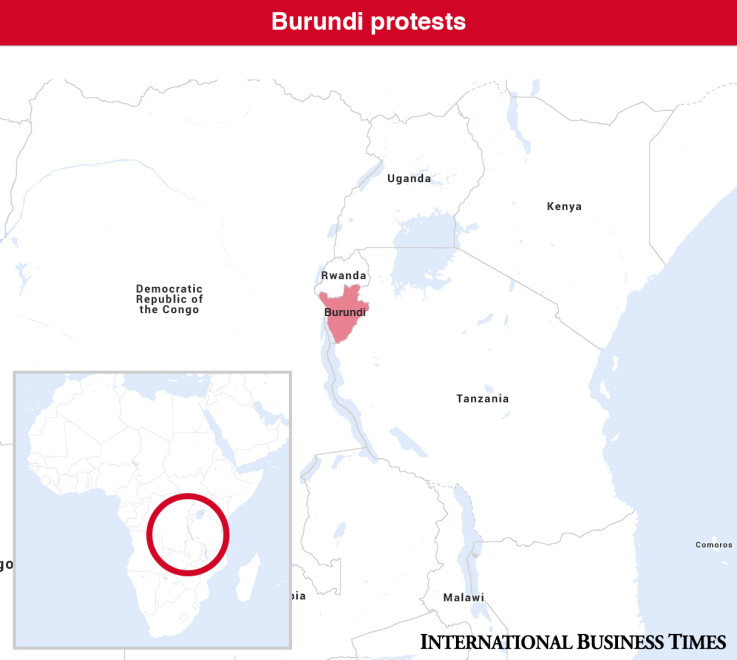 Burundi is southern neighbour to Rwanda, where the 1994 massacre of 800,000 mainly Tutsi and moderate Hutu was perpetrated
IBTimes UK
"I hope to go back to Burundi soon. But that is going to take time because I am a fearful. I am tired of seeing there are always quarrels, always fights. That's why I don't want to go back now and just want to go elsewhere."
As around 20 curious young men surround him, he puts on a brave face, and calls on the international community to act.
"Because of what we are seeing, the international community needs to be close to us, close to Burundi so that it can help those in danger. It needs to help make sure Burundi is run well, not by the people currently there [in power], but by people who can help us make sure we can go back to a more peaceful place," he said.
When asked if he believes that peacekeepers, for example, are the solution, he insists: "Do we just want peace? Oh yes. Just peace. That's our everyday desire."
For now, however, the young man can only live hand to mouth. "We've been told that tomorrow or, maybe the day after, we could be re-directed to the Nyarugusu camp. We have friends that have already made the trip there, but not people from our Province. We will see."
According to Oxfam officials, some refugees have waited up to three weeks in the stadium before being transferred to the Nyarugusu camp, a more permanent shelter, where temporary houses, schools and churches currently welcome 24,426 people.
In his address to the nation on 20 May, Nkurunziza called on Burundian refugees to head back home, saying peace and security have been restored.